Most people love their coffee; and it's not surprising considering the growing trend of cafés and specialty coffee shops popping up in most towns and cities around the world. If you want to find out how you can make your coffee even healthier, you can read more here.
If you're looking to upgrade your coffee flavour even more, below are 6 REAL food ingredients that not only boost the flavour, but provide additional health benefits too.
1. Vanilla
Vanilla is a staple ingredient in my pantry, I'm not sure I could live without it to be honest. Everyone knows vanilla adds an incredible flavour and aroma to baked goods, but did you know that it also has many health promoting properties?
Vanilla contains B Vitamins, calcium, magnesium, potassium, manganese, iron and zinc. It supports enzyme synthesis, nervous system function, regulation of metabolism, aids with blood pressure and heart rate and is rich in antioxidants. Next time you have a coffee, blend some vanilla powder into it to provide an amazing taste and it will smell heavenly too.
2. Cinnamon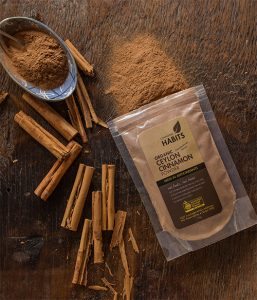 A great way to add more antioxidants into your coffee and control your blood sugar is to add a pinch of cinnamon. Cinnamon has been used as medicine for centuries because of its numerous health benefits. One of the main benefits of cinnamon is its ability to lower blood glucose levels after a meal and improves your lipid profile.
3. Cacao Melts
Are you a lover of mochas or hot chocolate? Most of us probably have wonderful memories of consuming this sugary hot drink in winter. However you can add in cacao without the usual additives of pre-packaged chocolate. Cacao has numerous health benefits, including; it's a mood booster, contains lots of antioxidants, aids hormone balance and tastes divine. If you want to learn more about the health benefits of cacao, you can read more here. Just a tip, when you try adding in the cacao melts to your coffee, don't go overboard – you only need 2 or 3 melts per cup of coffee.  
4. Coconut Milk
Do you react to eating dairy or are you simply trying to avoid it? As a result, are you turning to processed soy or almond milk to add to your coffee? This can get quite expensive, not to mention that these types of products can contain additives and preservatives. Coconut milk or cream is a great alternative to use, it's best blended into the coffee to ensure the fats don't separate from the coconut milk or cream and float to the top. If you think the coconut milk has too strong a flavour, you can combine the following ingredients (cacao, vanilla and cinnamon) to help overpower the coconut taste/aroma.
5. Gelatin
You may be thinking that this is the weirdest ingredient ever to add to your coffee. Why add gelatin to coffee? Well, it's a great source of dietary collagen, supports joints, muscles, skin, hair, nails and teeth health. It also aids digestion and liver detox, boosts your mood and keeps you satiated for longer.
Simply mix ½ – 1 Tbsp of gelatin in 2 Tbsp of water and set it aside to bloom (thicken). Then you can pour boiling water and your coffee to dissolve the gelatin. If you want to create a frothy and super creamy coffee, add your coffee and dissolved gelatin to a blender, and blitz it for 30 seconds. Pour into a mug and enjoy. You can also add in any of the above ingredients for additional flavour and health benefits.
6. Butter and Coconut Oil – Bulletproof Coffee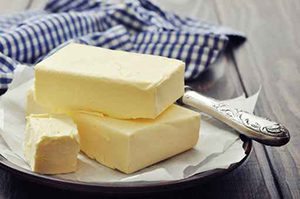 The popularity of the Bulletproof Diet by Dave Asprey is undeniable. What started the craze was the world-famous Bulletproof Coffee. You simply blend grass-fed butter and coconut oil into organic black coffee to create a beautiful creamy, fatty, brain-boosting latte/coffee drink.
There are many reasons why Dave recommends adding these quality fats into coffee, but one of them is that coconut oil is loaded with healthy fats, specifically medium-chain triglycerides (MCTs). These MCTs have been linked to improved weight loss, cognitive function, reducing cravings and getting rid of brain fog.
It's best to use grass-fed butter or ghee when making your bullet proof coffee, as it's much richer in Vitamin K2 which is incredibly important for calcium distribution in the body, but it's also rich in Omega 3 Fatty Acids. But the most amazing thing about quality butter is that it's a fantastic source of butyrate, which is a food source for the beneficial bacteria in our guts.
You can read more information about why I think butter is a superfood here and why coconut oil is just as amazing here. By blending these two beautiful fats into your coffee, it also allows the caffeine to be slowly released throughout the day so you don't get the usual 'coffee high and crash' like you would from drinking regular coffee.
Remember, coffee from popular coffee/cafe chains can be loaded with hidden sugars and many other artificial ingredients. The healthiest option is to choose organic black coffee, or make your own coffee with any of the variations above.
You can still get your caffeine fix and it doesn't have to be boring.
Here are a few different brain-boosting coffee recipes to try: