If you're hosting Christmas this year and are determined to stick with your healthy eating habits, don't worry – we have you covered! I have compiled a few of my favourite recipes to give you some inspiration on what you could serve for dinner, dessert, snacks and drinks on Christmas day. These recipes will help keep you motivated to stay on track and not be tempted with foods that you know will not leave you feeling your best. I have also included dairy, wheat, gluten, grain, egg, nut and soy free options, which should make catering to everyone's varying dietary requirements a breeze. To ease the pressure further on the big day, why not ask everyone to bring a plate? That way you get to enjoy more time with family and friends instead of being tied to the kitchen all day.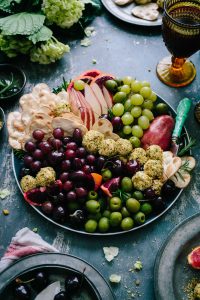 Christmas Menu Ideas Antipasto Platter  
A colourful antipasto platter of a delicious variety of foods is a guaranteed party pleaser. You can choose no-cook ingredients (or make a few dips the day before), and it's ridiculously quick and easy to pull together once you have everything ready. For a winning platter, include a variety of flavours, textures, and colours. Try a combination of some of the following recipes and ingredients and have fun playing around with making it look beautiful. I recommend using fresh herbs such as thyme or rosemary sprigs, lemon or lime wedges, whole chillis or lavender sprigs to use as decoration.
Asian Style Meatballs (serve with individual skewers)
Guacamole or Pesto or Beetroot Hummus
Veggie sticks (cucumber, celery, carrot, capsicum, green beans)
Turmeric Seedy Crackers or rice crackers (with no nasty ingredients)
Homemade cheese balls (rolled in dukkha)
Olives, chunks of cheese, cherry tomatoes and/or quality salami
Fresh figs, cherries or other seasonal fruit
Toasted or activated nuts/seeds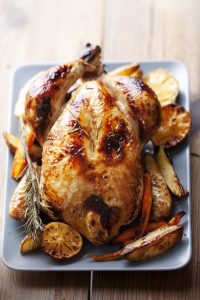 Mains
If you're after something light and fresh, why not create a beautiful seafood platter full of fresh oysters, prawns, calamari, octopus, fish and/or crab? Garnish it with fresh herbs, lemon or lime wedges and dipping sauces like homemade aioli. Or get your BBQ ready and cook a traditional roasted chicken or turkey (you'll love this recipe – Turmeric & BBQ Spiced Chicken). Or opt for a delicious and mouth-watering slow cooked lamb shoulder.  
Salads & Sides Salads are a great accompaniment to any main meal (as well as being very nutritious on their own). These are some of my favourite recipes and they pair really well with the main dishes above.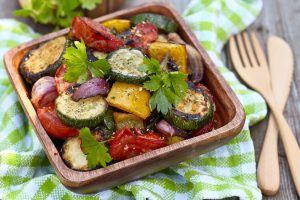 Drinks
There are many nutritious, refreshing non-alcoholic drinks that are perfect to serve on Christmas Day. Try this gorgeously refreshing probiotic rich Coconut Water Kefir. Water Kefir is a great replacement for store-bought soft drink because kefir creates naturally occurring carbonation. You can get creative and add in chopped fruit, mint leaves or even a dash of vodka, rum or gin for a healthier alcoholic option.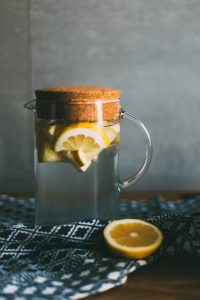 For something a little different you could try this Pumpkin Spice Smoothie or our Watermelon & Mint Slushy  for a delicious refreshing drink. Or, keep it simple and add soda water, lemon, lime, ice, sliced cucumber and fresh mint leaves to a pitcher and allow everyone to help themselves!   
Sweet Platter
You can't have Christmas without a little sweet treat, right? Here are just a few ideas to get you started on your dessert platter – see the recipe section on our website for many more.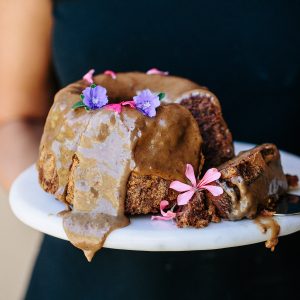 Or keep it simple and create our Sticky Date Pudding and serve with homemade custard and/or ice-cream. So there you have it… a few simple, yet healthy and nourishing recipe suggestions to keep you feeling fabulous over Christmas. We hope you enjoy!
Merry Christmas and Happy Changing Habits!