Value Pack
Fat Loss Protocol Replenish Pack
$329.25
or 4 fortnightly payments of $68.50 with
More info
This Fat Loss Protocol Replenish Pack is only suitable for those who have previously done the Protocol
Please note – If you haven't done the Protocol before you will need to purchase a Complete Pack or Starter Pack
This pack includes:
Fat Loss Protocol Drops – the Support Drops are used in conjunction with the Fat Loss Protocol Seaweed Salt– pure Himalayan salt | enriched with dulse | hand harvested Camu Camu – high in vitamin C | real food | zingy flavour Probiotics – real food naturally fermented and dried | contains pre and probiotics | assists in good digestion Supreme Green Blend – plant based powder | natural source of vitamins and minerals | convenient, no juicing mess Colloidal Minerals – plant derived | natural source of minerals | no preservatives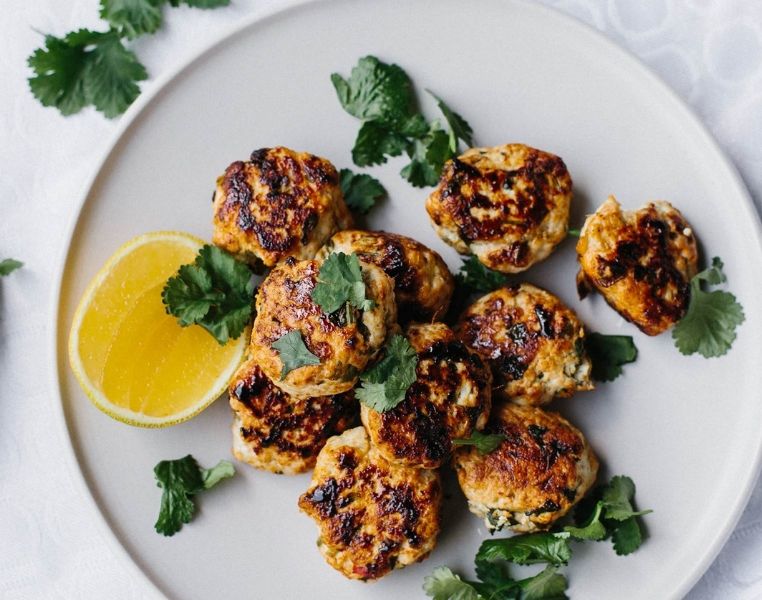 Product Information
This Fat Loss Protocol Replenish Pack is only suitable for those who have previously done the Fat Loss Protocol
FREE POSTAGE WITHIN AUSTRALIA Fat Loss Protocol Support Drops The Fat Loss Support Drops are a non-steroidal homeopathic drop which stimulates the body to produce the hormone HCG (human chorionic gonadotropin). This is naturally produced in the body in both men and women. When taken in combination with the Fat Loss Protocol, the body releases stored body fat to use as an energy source, helping to reduce appetite. Click here for full information about the 4 Phase Support Drops Seaweed Salt Pure Himalayan salt, enriched with dulse (seaweed) powder for its iodising properties (because we never use artificial ingredients). This beautiful, sometimes pink-coloured salt, contains 84 minerals and trace elements that are highly beneficial for the body, including magnesium, calcium, copper, potassium and iron. Click here for full information about Changing Habits Seaweed Salt Camu Camu Camu Camu is an Amazonian berry potent in vitamin C. It has simply been harvested, dried and crushed to keep all the wonderful properties of the fruit, with no added nasties – just how Changing Habits like it. The benefits of vitamin C in our diet is known to help the immune system but is has many other benefits including helping with iron absorption and reducing tiredness and fatigue. Now you can get your boost the way nature intended, with real food. Click here for full information about Changing Habits Camu Camu Probiotics At Changing Habits, we believe that you truly are what you eat. That's why our Probiotics are never made in a lab, but the way nature intended, with the best organic real food ingredients. Nothing else is added – it's just real food made from real ingredients sourced from real places. For your optimal health. Click here for more information about Changing Habits Probiotics Supreme Green Blend Made from a blend of real food, dried without any chemicals or fillers. We're not going to lie – it doesn't taste great. But we're PROUD to say that, as it means that it contains no artificial flavours, colours or preservatives. It's simply nature's way of supplying plant-based vitamins, minerals, trace minerals, phytonutrients and antioxidants, conveniently. It's also chemical, pesticide and herbicide free. Click here for more information about Changing Habits Supreme Green Blend Colloidal Minerals Sadly, some of our food is lacking in minerals due to soil depletion. One way to boost your minerals and trace elements is to have a daily dose of our organic Colloidal Minerals  – a health product that is actually what it says it is…healthy. True to the Changing Habits philosophy, our Colloidal Minerals have no added nasties like artificial flavours, colours, preservatives, stabilisers or toxic elements. Click here for more information about Changing Habits Colloidal Minerals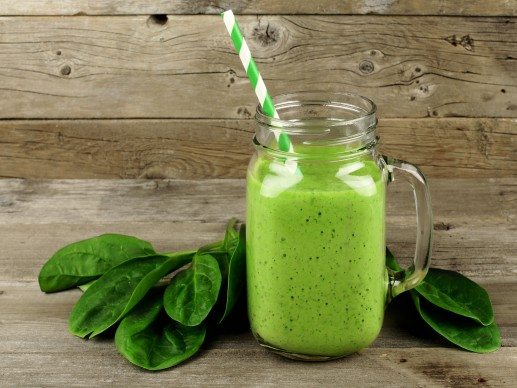 ingredients
Fat Loss Protocol Support Drops: The formula is non-steroidal and remains closed and of private dominion. However, dissected molecular components are used along with several vibrational remedy techniques in a sequential combination to establish the link with appropriate messaging frequencies. It is a complex process and the methodology will not be revealed nor the harmonics in the homaccord. Other ingredients include: l-carnitine, ornithine and arginine. Please note: The Fat Loss Support Drops contain alcohol (ethanol 170mcl/ml) as a preservative.
Seaweed Salt: Pure Himalayan Crystal Salt mixed with Organic Dulse Powder.
Camu Camu: 100% Camu Camu Powder. 
Probiotics: All ingredients are organic. Rice, Spirulina, Linseed, Alfalfa Grass, Sweet Potato, Sunflower Kernels, Quinoa, Alfalfa Seed, Amaranth, Pumpkin Seeds, Chia Seeds, Ginger, Broccoli, Molasses. The mother culture contains 13 different bacteria: Lactobacillus Acidophilus, Lactobacillus Delbrueckii, Lactobacillus Caseii, Lactobacillus Bulgaricus, Lactobacillus Caucasicus, Lactobacillus Fermenti, Lactobacillus Plantarum, Lactobacillus Brevis, Lactobacillus Helveticus, Lactobacillus Lactis, Bifidabacterium Bifidum, Saccharomyces Boulardii, Saccharomyces Cerevisiae.
Supreme Green Blend: Organic New Zealand Barley Grass Powder, Organic Chlorella, Organic Spirulina, New Zealand Broccoli Sprout Powder, Organic Green Stevia Powder (Natural Plant Sweetener) Organic New Zealand Kelp Powder. Allergy warning: Kelp may contain traces of crustacean shellfish.
Colloidal Minerals: Dissolved Organic Carbon (D.O.C. 640mg C/L extracted from organic matter having a humic acid fraction of 67.95%). Please note: A small amount of alcohol (4.5%) is used to preserve the Colloidal Minerals.
Health Tip Widget
Suitable only for those who have already done the Fat Loss Protocol
Support drops and all the nutritional support you need for completing another round of the Fat Loss Protocol
Reviews
Description
This Pack is only suitable for those who have previously done the Protocol
FREE POSTAGE WITHIN AUSTRALIA Fat Loss Protocol Support Drops The Fat Loss Support Drops are a non-steroidal homeopathic drop which stimulates the body to produce a hormone (human chorionic gonadotropin). This is naturally produced in the body in both men and women. When taken in combination with the 4 Phase Protocol, the body releases stored body fat to use as an energy source, helping to reduce appetite. Click here for full information about the 4 Phase Support Drops Seaweed Salt Our Seaweed Salt is a land-based salt with no refining, bleaching or anti-caking agents added. It contains 84 minerals and trace elements that are highly beneficial for the body, including magnesium, calcium, copper, potassium and iron. Also enriched with dulse (seaweed) flakes which is a beneficial super food, high in vitamins and minerals including vitamins B6, B12, A, Iron, Potassium, Phosphorus and Manganese. It helps heal poor digestive systems, rebuilds and maintains all glands in the body, and cleanses the body of heavy metals. Dulse is also high in calcium, fibre, and protein and helps support healthy brain function. Click here for full information about Changing Habits Seaweed Salt Camu Camu Changing Habits Camu Camu is 460 times higher than an average orange, or our Camu Camu contains 23% natural vitamin C as opposed to .05% Vitamin C found in an average orange. Camu Camu is one of the richest sources of natural vitamin C in the world and has grown abundantly along the Amazon River for centuries.  The berry is harvested by the indigenous people using traditional methods as part of a fair trade project. This has enabled the Amazonian people to sustain their culture and to save their traditional lands.  The locals have always known the benefits of Camu Camu and have used it for generations as a food and medicinally. Click here for full information about Changing Habits Camu Camu Probiotics Fermented foods are the ultimate in helping improve the gut flora, but these are not always practical or available in a modern, fast paced world.   At Changing Habits we value the integrity of the bowel flora as being paramount in order to digest, absorb and utilize the food that we suggest you buy, prepare and consume. All the ingredients that have been chosen for the Changing Habits Natural Probiotics are organic and have been chosen for their specific properties, especially their value for the health of the gastrointestinal tract.  As a single food each ingredient is nourishing, but put together they become a super food.  Better still when they are fermented the availability of the nutrients increases, any anti nutrients are deactivated and digestive enzymes are created, which contributes to the digestion, utilization and absorption of this wonderful food full of probiotics from Changing Habits. Click here for more information about Changing Habits Probiotics Supreme Green Blend Changing Habits Supreme Green Blend is a blend of wheat grass, barley grass, chlorella, spirulina and sweet leaf "stevia".  These green super foods are nature's way of supplying plant based vitamins, minerals, trace minerals, phytonutrients, antioxidants and amino acids in a convenient manner, which are easily digested, absorbed and utilised. Click here for more information about Changing Habits Supreme Green Blend Colloidal Minerals Derived from ancient vegetation (peat), cold-extracted and suspended in ultra-pure de-ionised water, this product is rich in trace elements essential for the body to achieve and maintain great health. Modern food can be shown to be deficient in many of these vital trace elements, this is due to modern farming methods and long term storage of food.  These elements assist in many chemical reactions required for correct body function. Click here for more information about Changing Habits Colloidal Minerals
Additional information
| | |
| --- | --- |
| Weight | 2260 g |
| Dimensions | 290 × 220 × 110 mm |