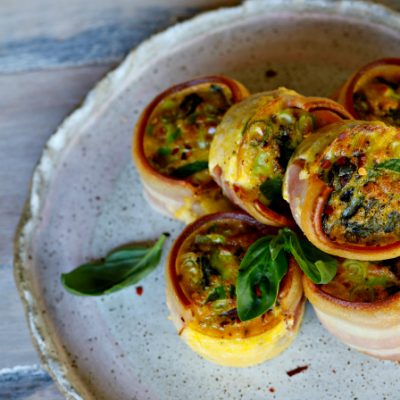 Ingredients
1 large or 2 small spring onion, chopped
8 rashers of quality, chemical free bacon
Optional; chilli flakes to taste
Directions
2
Line the inside of a muffin tray with the bacon rashers.
3
Whisk the eggs, salt, pepper, basil and spring onion until combined.
4
Pour the egg mixture into the muffin trays lined with bacon evenly.
5
Place them in the oven to bake for 35-40 minutes, or until cooked through.