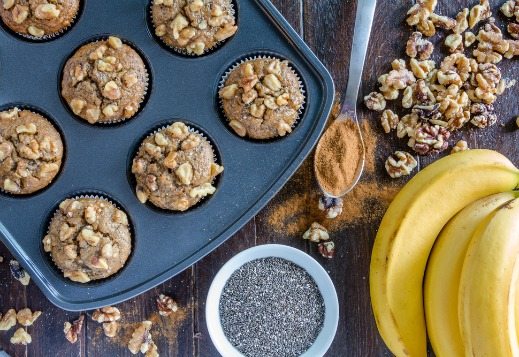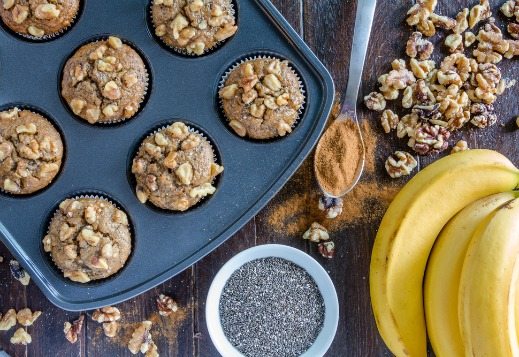 Banana, Walnut & Chia Seed Muffins
May 17, 2016
Banana, Walnut & Chia Seed Muffins
5
0
5
4
These muffins are free of added sugars and naturally sweetened from the bananas. They freeze really well so you can double the batch and have easy, ready made snacks, pre-prepared ready for you whenever you're in a pinch.
Prep: 5 mins
Cook: 20 mins

5 mins

20 mins

25 mins

Yields: 12 muffins
Directions
1Preheat oven to 180C and grease and line a muffin tray.
2Add all ingredients (except walnuts) to a food processor or thermomix and blitz until combined.
3If you are adding the dates in, mix through now.
4Spoon the muffin mixture into the muffin tray evenly and sprinkle with the walnuts.
5Place in the oven and bake until golden brown, roughly 15-20 minutes.
6When ready, remove from the oven and enjoy!
These go beautifully spread with butter and homemade jam!
5 Reviews