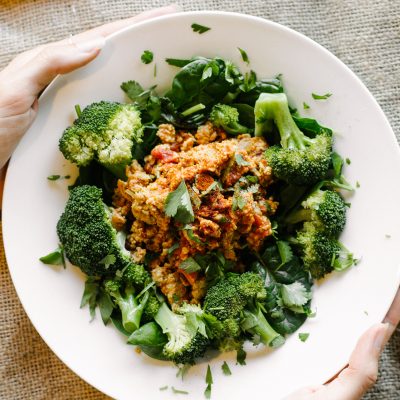 Prep Time5 mins
Cook Time15 mins
Total Time20 mins
Ingredients
300-350g turkey, chicken, lamb or beef mince
2 cups steamed broccoli or zucchini
Fresh herbs for garnishing
Directions
1
Heat a frying pan over medium heat and add the oil.
2
Brown the mince in the pan.
3
Add the Mexican seasoning and stir through, until fragrant.
5
Place the leafy greens onto 2 plates and the place the steamed veggies on the outside of the plate.
6
When the mince is ready, taste and adjust the seasoning if needed.
7
Scoop the mince into the centre of the bowl and garnish with fresh herbs.