Print Options:
Tropical Rocket and Mango Salad
I love to have this salad during the summer with some fresh grilled fish and some lightly steamed beans. Enjoy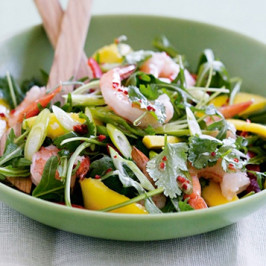 2 cups of mixed salad greens
1/4 red onion - peeled and thinly sliced
1/2 cup of soft goats fetta crumbled
1 Avocado skinned, deseeded and chopped
1 Mango, skinned, deseeded and chopped
1/4 cup pine nuts, roasted
2 Tbsp coriander, chopped
Changing Habits Seaweed Salt to taste
Optional Add Ins: shredded chicken or turkey, freshly cooked prawns, tuna or salmon.
Your cart is empty.
Looks like you haven't made a choice yet.