SUPPORTING CARBON NEUTRAL
OUR VISION
A ripple effect
Everything we do is to create a forward progression that leads to a long-lasting, continual impact – one that not only improves the lifes of our community but also creates a ripple of positive change that lasts for generations to come.
OUR DONATIONS
Total Donations To Date – $9,360
Quarter 1 - 2022
Total Earned To Date –
$660
Carbon Neutral
PLANT-A-TREE CONSERVATION PROGRAM
Carbon Neutral's Plant-a-Tree program forms an integral part of the award-winning Yarra Yarra Biodiversity Corridor. This ambitious broadscale reforestation project is helping to reconnect small patches of remnant vegetation to create a green corridor, and in doing so, is enhancing and restoring the precious flora and fauna biodiversity of this fragile landscape.
We plant a mix of biodiverse native species (usually between 40-50 species every year), meaning we don't introduce any species that were not naturally occurring in the region. We plant a combination of seeds and seedlings – provenance seed is collected from our various properties across the Corridor which we direct seed, as well as planting a mix of native seedlings which are raised for us during the year in local nurseries.
Carbon Neutral has pioneered an innovative approach to direct seeding – the provenance seed is pre-treated to stimulate the dormant native seed and then direct seeded using specially designed equipment, all of which maximises planting scale, survival and growth rates.
We plant once a year in the winter time after the first winter rains, which gives the seeds and seedlings the best possible start.
To date we have planted more than 30 million trees and shrubs across the Corridor, restoring more than 13,500 hectares of cleared, degraded land. These trees are protected by a 100 year carbon covenant and carbon right, meaning the trees are safeguarded for 'a lifetime'.
Quarter 4 - 2021
Total Donated –
$8,667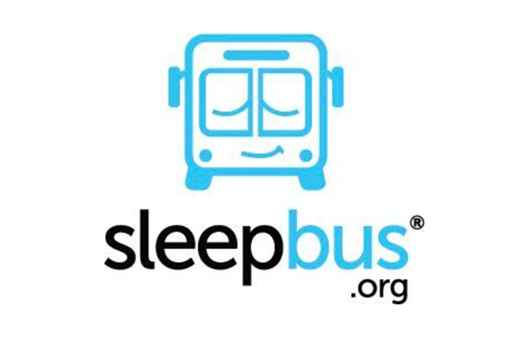 MAROOCHYDORE SLEEPBUS PROJECT
THE POWER OF COLLECTION ACTION.

Maroochy Neighbourhood Centre is a collective of organisations focussed on community awareness raising, fundraising and ideas to address the rough sleeping situation in and around Maroochydore QLD. Maroochy Neighbourhood Centre contacted sleepbus® to ask about the process of getting a sleepbus® service to Maroochydore.
After two amazing group fundraising efforts, two Maroochydore sleepbus® are now under construction. One regular service, and one service for women (and their children). Over the next few months you can follow the journey of this build and watch this sleepbus® come to life; weekly progress videos, photos and information as it happens, right up until launch day.
"Community problems are best tackled collectively. It is this power of collective action that is helping to bring sleepbus® to communities around Australia. Get onboard!" Simon Rowe | sleepbus® founder
For more information, visit sleepbus.org/ and sleepbus.org/projects/maroochydore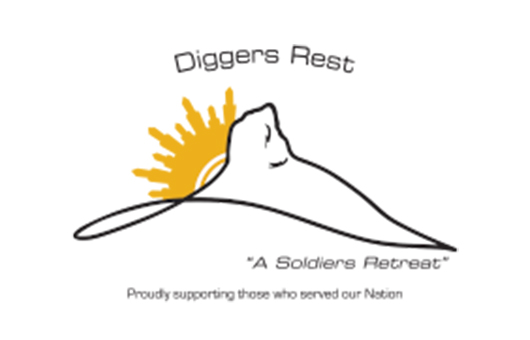 DIGGERS REST
PROUDLY SUPPORTING THOSE THAT SERVED OUR NATION.
Diggers Rest – 'A Soldiers Retreat' is set up as an eco-friendly bush lodge based on the Sunshine Coast in Queensland.
Due to Australia's involvement in ongoing military conflicts over the last 20 years, our country has witnessed an increase in the number of Veterans who are failing to assimilate effectively back into society on their return from active duty or their resignation from the Defence Force.
Many of our Veterans may be aware that they need help at some level but continue the struggle in private. We are seeing more of these scenarios as time passes as this is taking its toll on our Veterans and their families. Tragically, statistics show we are losing around one Veteran a week to suicide.
Diggers Rest – 'A Soldiers Retreat' was thus born out of the desperate need to reconnect with these young men and women who have served our nation as we believe that no soldier needs to struggle alone.
Healing does not mean the damage never existed – it just means it no longer controls our lives.
For more information, visit diggersrest.org.au
To be the most authentic, innovative and impactful whole food company.
CHANGING HABITS' MISSION STATEMENT
We're supporting Mother Nature

CARBON REDUCED SHOPPING
Changing Habits is proud to be partnering with CarbonClick, which allows our customers to reduce their carbon footprint at checkout.
Simply add $1 to your cart, and this donation will go towards high-quality rainforest, sustainability and conservation projects in Australia, USA, NZ and beyond!
For more information about Carbon Click, visit carbonclick.com
Working towards a sustainable future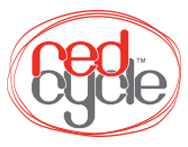 Recycle your Changing Habits Pouches Packaging
We're proud of the continued steps we're taking at Changing Habits to become more environmentally sustainable.
We've partnered with REDcycle in Australia, which is a recovery initiative that turn our pouches into a range of recycled products including, indoor and outdoor furniture, bollards and signage, plastic buckets, waterslides, fence posts, mini wheel stops, air conditioner mounting blocks and much more!
Australian customers can go to any Coles and Woolworths to drop off their Changing Habits pouches in the REDcycle bins located at the entrance of the stores. For more information about REDCycle and your nearest drop off location, visit  redcycle.net.au/.
We like to give back
At Changing Habits we like to give back, not only to our community, but beyond. That's why we sponsor two children – Esther, from Zambia and Shafik, from Uganda.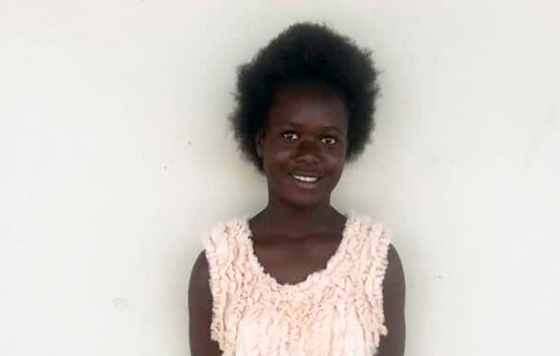 We first heard of
Esther
via
Tukongote Community Projects
, a charity established by Waterberry Lodge (where Howard and Cyndi have stayed on their previous travels to Africa). It aims to improve the educational opportunities for children in nearby villages. We have sponsored the remainder of Esther's education, giving her the best possible start in a place where there are very few employment opportunities.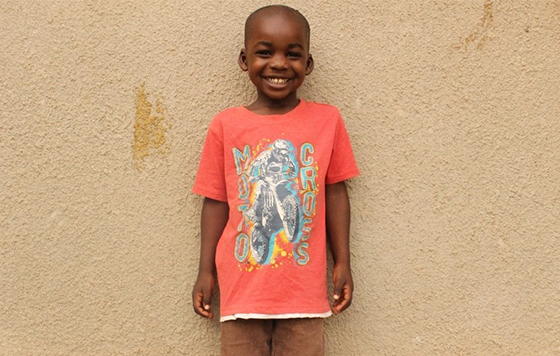 Shafik
is in the care of
Kyampisi Childcare Ministries
(KCM). KCM rescues children who are at risk of, or who have been victim of, child sacrifice, a growing problem in Uganda. Children are kidnapped and later found mutilated or killed, with their body parts often used in witchcraft rituals. We sponsor Shafik, who, thanks to KCM, now has a safe place to call home.