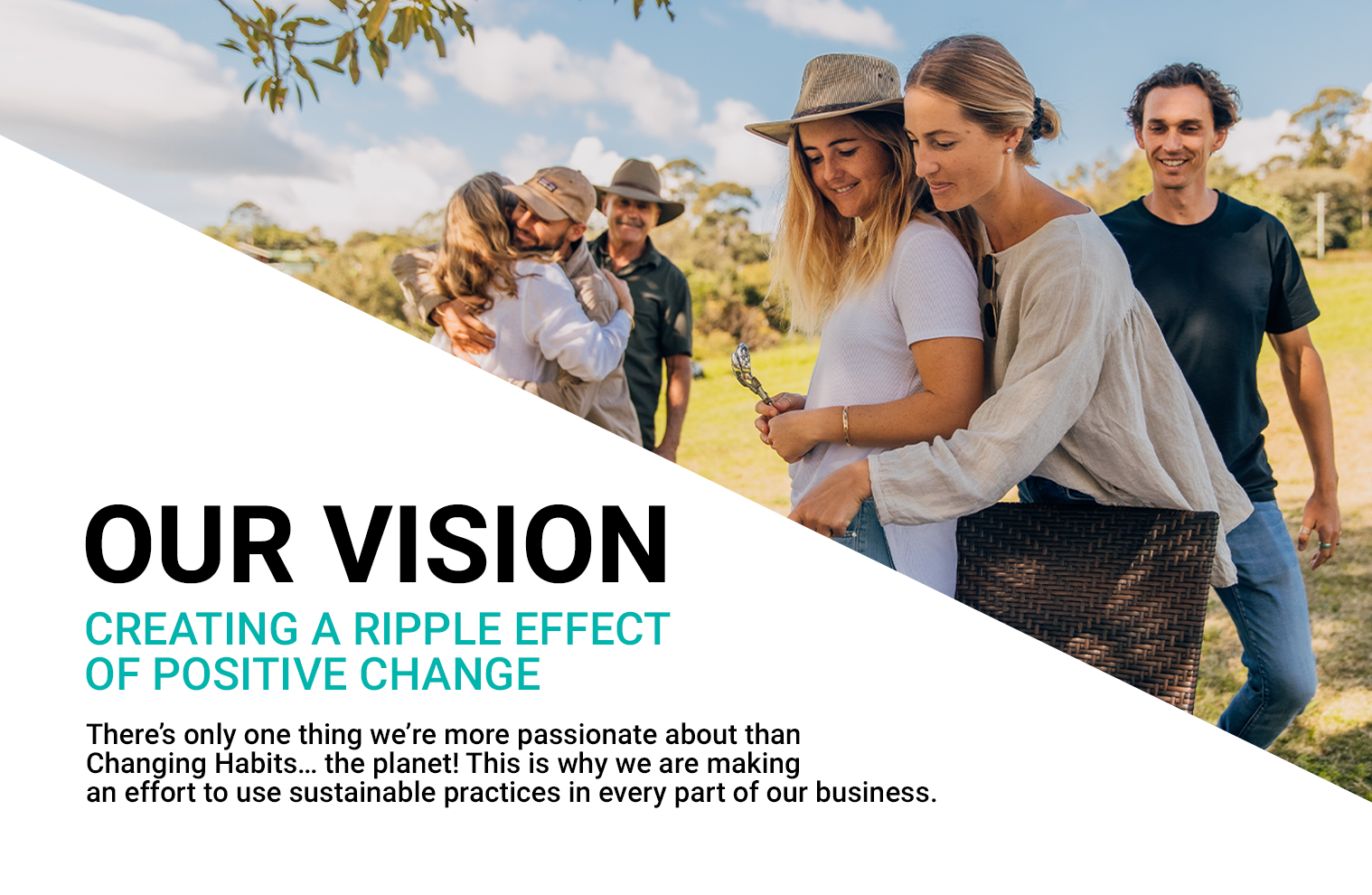 SUPPORTING CARBON NEUTRAL
OUR VISION
A ripple effect
Everything we do is to create a forward progression that leads to a long-lasting, continual impact – one that not only improves the lifes of our community but also creates a ripple of positive change that lasts for generations to come.
We influence how our food is produced, classified and marketed.
CHANGING HABITS' MISSION STATEMENT
We're supporting Mother Nature

CARBON REDUCED SHOPPING
Changing Habits is proud to be partnering with CarbonClick, which allows our customers to reduce their carbon footprint at checkout.
Simply add $1 to your cart, and this donation will go towards high-quality rainforest, sustainability and conservation projects in Australia, USA, NZ and beyond!
For more information about Carbon Click, visit carbonclick.com
Working towards a sustainable future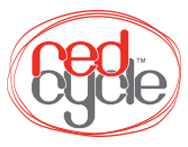 Recycle your Changing Habits Pouches Packaging
We're proud of the continued steps we're taking at Changing Habits to become more environmentally sustainable.
We've partnered with REDcycle in Australia, which is a recovery initiative that turn our pouches into a range of recycled products including, indoor and outdoor furniture, bollards and signage, plastic buckets, waterslides, fence posts, mini wheel stops, air conditioner mounting blocks and much more!
Australian customers can go to any Coles and Woolworths to drop off their Changing Habits pouches in the REDcycle bins located at the entrance of the stores. For more information about REDCycle and your nearest drop off location, visit  redcycle.net.au/.
We like to give back
At Changing Habits we like to give back, not only to our community, but beyond. That's why we sponsor two children – Esther, from Zambia and Shafik, from Uganda.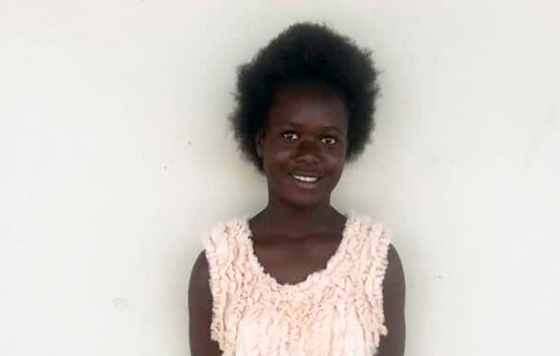 We first heard of
Esther
via
Tukongote Community Projects
, a charity established by Waterberry Lodge (where Howard and Cyndi have stayed on their previous travels to Africa). It aims to improve the educational opportunities for children in nearby villages. We have sponsored the remainder of Esther's education, giving her the best possible start in a place where there are very few employment opportunities.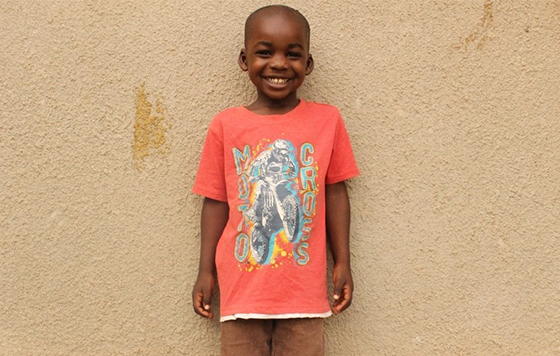 Shafik
is in the care of
Kyampisi Childcare Ministries
(KCM). KCM rescues children who are at risk of, or who have been victim of, child sacrifice, a growing problem in Uganda. Children are kidnapped and later found mutilated or killed, with their body parts often used in witchcraft rituals. We sponsor Shafik, who, thanks to KCM, now has a safe place to call home.