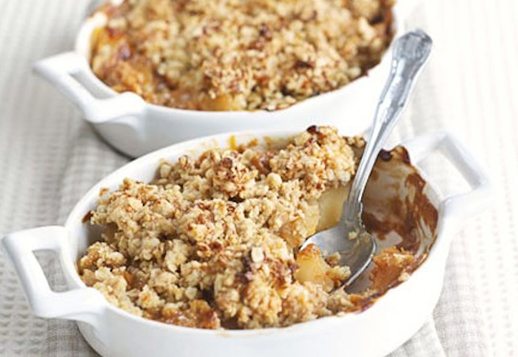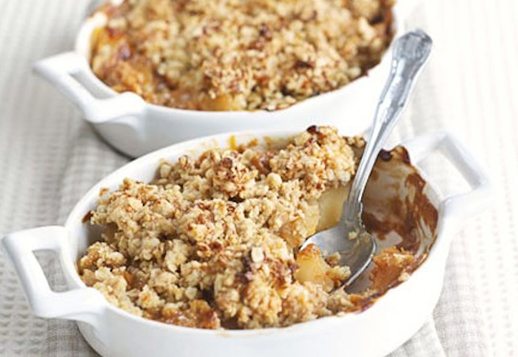 Apple Crisp Crumble
November 8, 2015
Apple Crisp Crumble
0
0
5
0
Gluten free, Grain Free, Dairy Free!
Ingredients
Filling Ingredients
1 Tbsp Changing Habits Cinnamon
Optional: Drizzle with some Changing Habits Maleo
Crisp Ingredients
¼ cup Changing Habits Chia Seeds
½ cup Changing Habits Coconut Oil
2 Tbsp Changing Habits Rapadura Sugar
2 tsp Changing Habits Cinnamon
¼ tsp Changing Habits Seaweed Salt
Directions
Filling Method
1Preheat the oven to 160 degrees.
2Throw into the thermomix or kitchen wiz, and chop to small size.
3Place into large baking dish.
Crisp Method
1Place all ingredients into thermomix or food processor and blitz to muesli size.
2Spread over the filling and cook for 20 minutes or golden and crunch on top.
3Turn oven off and let it sit for 10 minutes.
4Enjoy with homemade ice-cream, Homemade yoghurt, Homemade kefir, whipped cream or fresh fruit.
0 Reviews