I love baking fresh fish whole, not only is it so incredibly simple, quick and easy to do but I can also re-use the head and bones of the fish to make a beautiful and nourishing fish broth or stock.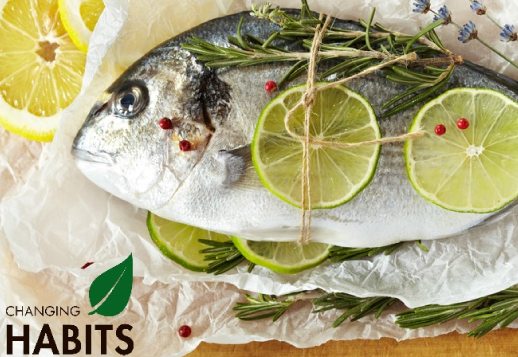 Ingredients
1 medium sized whole fresh white fish (try to purchase a sustainable source)
Fresh herbs of your choice (chives, rosemary, coriander, parsley, basil etc.)
2 limes (1 sliced into circles and the other for serving)
Directions
1
Preheat the oven to 160C.
2
Place a square of unbleached baking paper onto a tray big enough for the fish to sit on top of.
3
Cover the fish in the melted oil evenly on both sides and sprinkle with salt and pepper.
4
Cover the fish with the lime slices and herbs or stuff these into the fish's cavity.
5
You can either make the baking paper into a parcel to steam the fish or just leave open which will result in the skin turning crispy.
6
Bake for 30 Minutes to 50 Minutes (will depend on the size of the fish and which way you cook the fish, so check how itis doing after 25 minutes).
7
Once ready, serve on a large platter with extra lime wedges and allow every one to grab their own, it makes the meal a bit more hands on and very fun.
8
Serve with roasted veggies, steamed veggies or a fresh salad.