2020 Japan Tour – Manifesting & Conscious Creating
2020 Japan Tour – Manifesting & Conscious Creating
MANIFESTING AND CONSCIOUS CREATING TOUR 症状
KUMANO KODO AND NAKASENDO WAY
From May 17, 2020 through to May 27, 2020 join me for what will be an amazing hiking experience as well as  manifesting goals for every part of your life. This will not only be a cultural tour but will also be about health, manifesting, endurance and friendship.
Day 01 | 17 May 2020 Lunchtime | Arrival in Kii-Tanabe | Afternoon  briefing | Overnight Kii-Tanabe | Meal: – L D
Day 02 | 18 May 2020 | Bus transfer Kii-Tanabe to Takijiri | hike Takijiri to Chikatsuyu/Tsugizakura (17km) | Meals: L D
Day 03 | 19 May 2020 | Hike Chikatsuyu/Tsugizakura to Kumano Hongu – overnight Yunomine Onsen or Kawayu Onsen (21.5) | Meals; B L D
Day 04 | 20 May 2020 | Bus transfer to Kumano river | Traditional boat ride along the Kumano river to Shingu at 10am | Meals: B D
Day 05 | 21 May 2020 | Depart Kii-Katsuura to Nayoya | Meals: B
Day 06 | 22 May 2020 | Nagoya to Mitake | Meet guide in Nagoya at 9.15am | Hike Mitake to Hosokute (12km) | Overnight: Hosokute | Meals: D
Day 07 | 23 May 2020 | Hike Hosokute to Ena (21km) | Overnight: Ena or Nakatsugawa | Meals: B D
Day 08 | 24 May 2020 | Hike Nakatsugawa to Tsumago (16km) | Overnight: Tsumago | Meals: B D
Day 09 | 25 May 2020 | Hike Tsumago to Kiso-Fukushima (17km) | Overnight: Kiso-Fukushima | Meals: B D
Day 10 | 26 May 2020 | Hike Kiso-Fukushima to Narai (8km) | Overnight: Narai | Meals: B D
Day 11 | 27 May 2020 | Depart Narai – conclusion after breakfast | Meals: B | train to Tokyo
*Does not include airfares and train to Kii-Tanabe and away from Narai. Easiest will be to fly into Osaka and out of Tokyo, you can fly in and out of Tokyo for more flight options.
Hiking days include luggage transfers.  You will require a backpack and good hiking boots for hiking days. Hiking poles are recommended but not compulsory.
About Kumano Kodo
This is a land of spectacular rugged mountains and forests, a world away from Japan's hectic and hypermodern cities. The ancient 1200 year old trail of the Kumano Kodo is an immersion into traditional rural Japan with the goal of reaching the Kumano Sanzen, three beautiful temples in the mountains and coast. This hike is rated at Moderate to Challenging. (please see our preparation guide)
About Nakesendo Way
Step into a world of rural villages and delightful old post towns. Enjoy the stone paths and wooden buildings of a bygone era at the same time as you explore life in modern Japan.
Walking among mountains and fields, passing villages, towns, pine and bamboo forests, the  Kiso Valley shows off the natural beauty of Japan whilst also giving insights into the culture with various local cultural activities offered.  (This hike is rated at Moderate. (please see our preparation guide)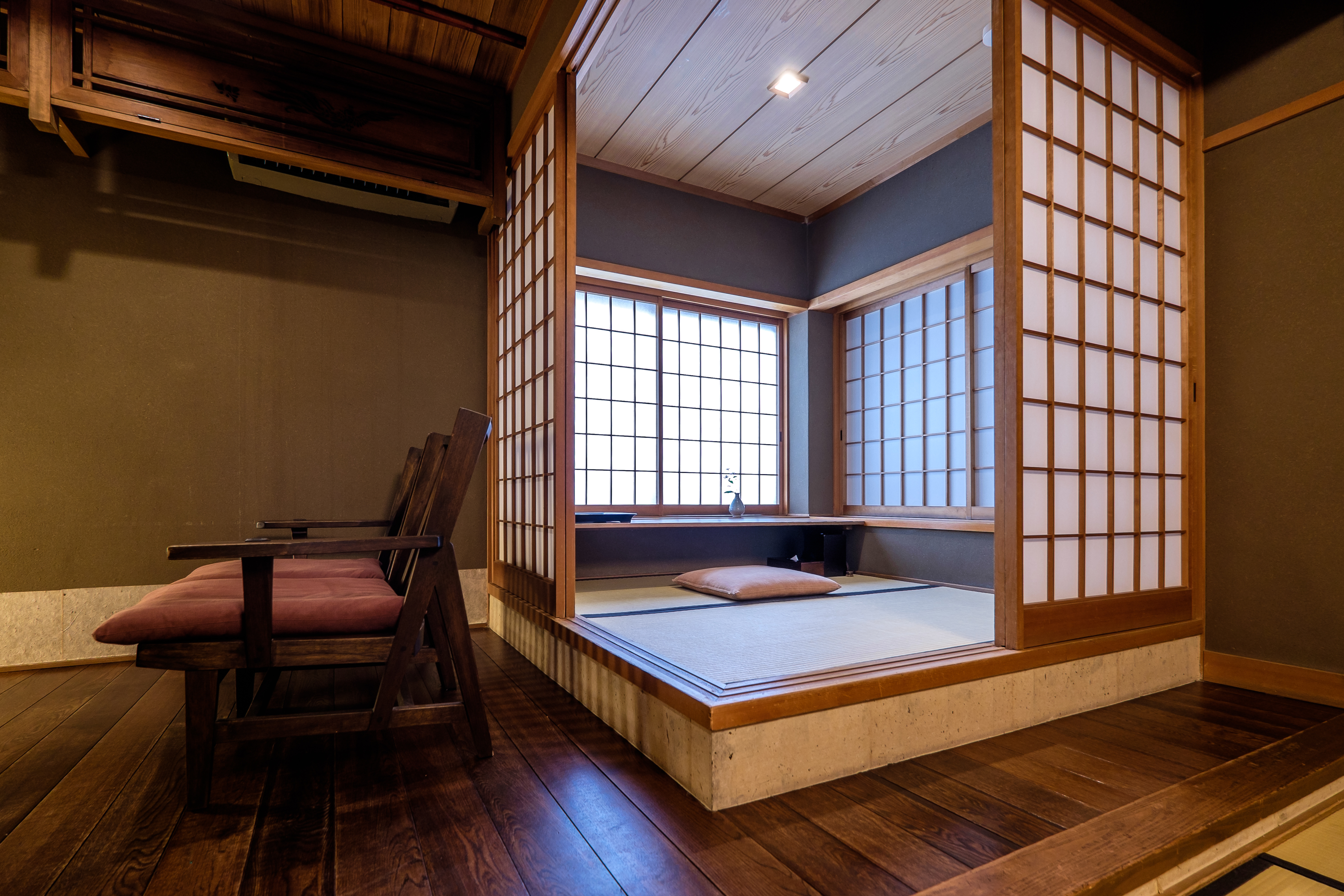 ACCOMMODATIONS
The majority of accommodations along the trail are ryokans and minshukus (Japanese-style inns) that offer a great chance to meet local people and enjoy a truly authentic Japanese atmosphere. Ryokans and minshukus are fairly basic in style with most having shared toilet and bathroom facilities, but have great character and friendly hosts. Most rooms are Japanese-style, with straw tatami mats used for flooring. Guests sleep on futons, which are thin mattresses that are spread on tatami mats at night and stored folded in a closet during the day.
Whether it is watching an older member of the family lovingly care for a toddler or meeting the family pet, this style of accommodation offers you a unique opportunity to experience traditional Japanese life as a guest in a family setting. The path from Hongu area to Nachisan is certainly less trodden, so you will find the few guest houses available along this section are more basic in style.
Some accommodations along the trail offer an onsen (hot spring bath), which is part of your Japanese experience. Bathing is communal though segregated by sex and people bath and undress before entering the onsen bath. Bathing in an onsen is a great way to rejuvenate tired muscles after a long day of trekking and leaves you feeling refreshed and clean.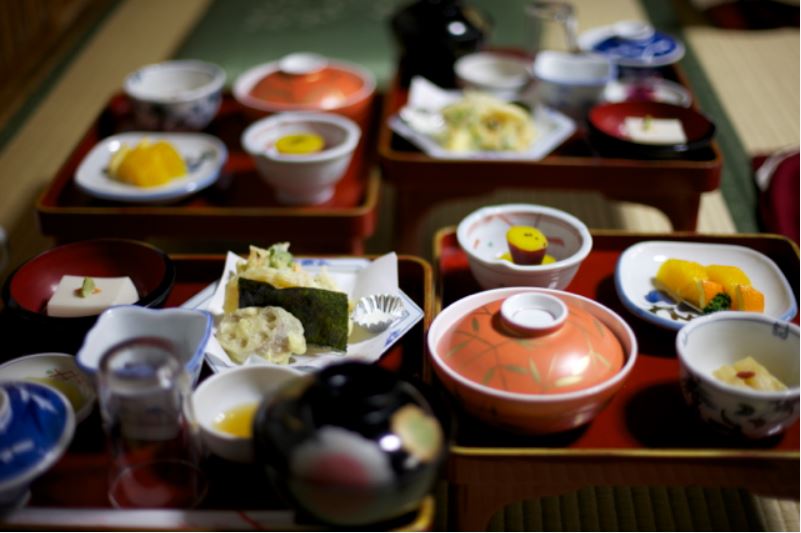 FOOD
Without a doubt, the food in Japan is one of the highlights of the Tour. Staying in traditional guesthouses you will be treated to many regional specialities not found elsewhere in Japan. Each evening you will be treated to a multi-course dinner presented exquisitely and served in individual dishes. Japanese food is refined and elegant, its preparation and presentation honed over the centuries so that its flavours are pure and delicate. Japanese food celebrates and highlights the flavours, textures and colours of seasonal produce and the food you eat will be grown, raised or fished locally. Where possible, food is eaten in as natural a state as possible, as fresh as possible, as this is considered the best way to eat.
Please be aware that there really is no alternatives to eating Japanese food at your accommodation while on the trail – you can't order a pizza or just pop out to a local takeaway, those options don't exist. So you should be a reasonably flexible eater – and in turn you will be surprised and delighted by what you'll be served in the guesthouses. Some dishes such as tempura, sushi and sashimi may be familiar to you whilst at other times you may not have a clue what it is you're eating (unusual local plants cooked in a sauce for instance) but rest assured you will have an enjoyable and delicious meal. Fish features heavily on the menu – trout from local rivers is usually served at both dinner and breakfast.
Snacks en route
There are very few places to buy snacks and supplies on the trail as this part of Japan is quite rural and remote. Meals not included can normally be arranged through the accommodations you stay at but are usually a fairly simple fair consisting of rice and fish.  You should take this into account when planning your trip and bring some supplies with you if you like to have trail mix, muesli bars etc that are the usual choices for western hikers. It's a good idea to always carry some snacks with you when hiking.
TWO PAYMENT OPTIONS
We have two options for payment.
Our upfront payment of $8,795 includes everything above except airfares, train to Kii-Tanabe and train from Narai.
Our payment plan requires a $2000 deposit which includes everything above except airfares, train to Kii-Tanabe and train from Narai. (50% must be paid prior to March 2020 with 100% paid prior to May 2020)
We have teamed up with Travel Associates to get you outstanding rates for flights, transfers and other tour packages. Please contact teagan_banyan@travelassociates.com for more information.
Cancellation Conditions
Days of Notice:              Fee Per Person 
61 days or more             $1000 is non-refundable
60 – 31 days                    50% of package price
30 days or less             100% of package price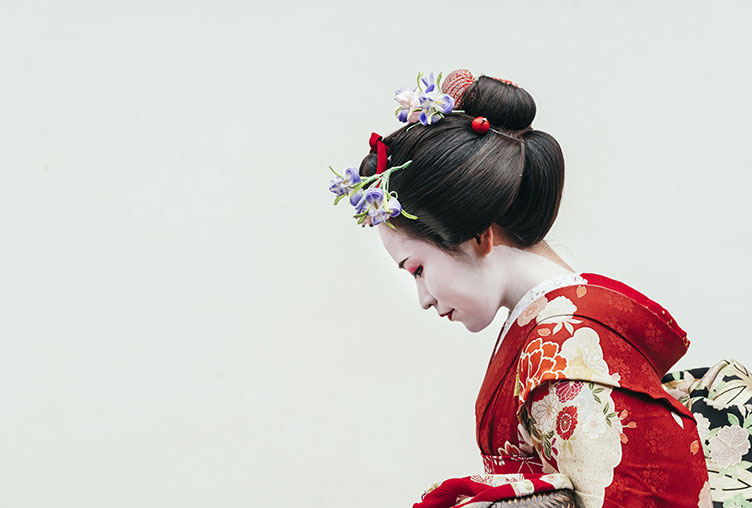 Japan 2020
Pay $2,000* Deposit
Total Payment $9,195