It was 2011. My highest known weight was 122kgs. I say highest 'known' weight because I stopped weighing after this point. I was morbidly obese, I felt sick and depressed. I didn't have the energy to play with my children. I had high blood pressure and was pre-diabetic.
I was wearing a size 22, which was becoming too tight, and I knew that I had to change.
The year before, I had read Cyndi O'Meara's book 'Changing Habits Changing Lives', and everything in the book made sense and resonated with me on a really deep level…but I was stuck in the SAD (Standard Australian Diet) mentality. I thought since I had gained so much weight over the years when I was often calorie counting or consuming diet products, that I would surely gain more by eating whole foods with higher calorie contents.  Yes, the book resonated with me, but I didn't have complete faith that my body would 'play the game'.
At a Crossroads
I decided that I would really knuckle down – I would calorie count, I would exercise and I would do so until I reached my goal, no matter how tough it was. And so started the 12 month grueling ordeal that was calorie counting, 2 hours of exercise a day (at night so nobody would see me), and eating a chemical cocktail of low calorie 'foods'. It would take me the entire 12 months and a LOT of blood, sweat and tears to lose a 'measly' 17kgs… and I still felt horribly sick, I still had high blood pressure and I was still pre-diabetic.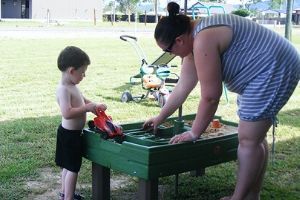 In 2012 I had just finished up breastfeeding my 2 year old daughter, and I decided it was time to investigate gastric banding. I considered it was my only option, as I couldn't keep going the way I was and I couldn't keep yo-yo dieting. Yet, something wasn't quite sitting right with me and so I decided to revisit the 'Changing Habits Philosophy'. I decided I would look up their website for some inspiration and that is when I came across the Fat Loss Protocol.
I ordered the pack that very day thinking it was too good to be true, but I knew I just had to try and give it my all before surgery…
My Protocol Journey Begins
The pack arrived, I eagerly unwrapped it… and promptly dropped the bottle of drops on my tiles and smashed them. Noooo! I was so devastated! And as a single income family, it was a huge deal. I had to wait for our next pay day to purchase a replacement bottle and I *almost* didn't; considering it some sort of sign from the Universe that it wasn't going to work and that I should just go ahead with the surgery. I'm SO glad I trusted my intuition though, as my subsequent journey through 7 rounds of the protocol has taught me SO much – about food, TRUE health, myself and exactly what it is that I am capable of.
To cut a long story short, I did 4 back-to-back rounds that first year, taking me down to 65kgs.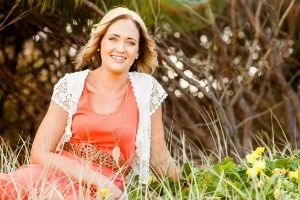 I couldn't believe the EASE and SPEED at which the weight was dropping. Each round I did, I lost 15kgs (some rounds I gained some back in-between due to 'life' – my first overseas holiday, and also due to Phase 4 being VERY different to what it is now).
I could not BELIEVE that I had spent a whole year running myself into the ground for a 17kg loss when I had just easily lost 40kgs in a year doing the protocol.
All I had to do was follow the plan, put one foot in front of the other and I was easily losing 15kg in each 6 week round that I did. It seemed too good to be true. But much more than the weight loss, were the other benefits I received…
Beyond Weight Loss
My skin was glowing, my eyes were clear and sparkling, my aches and pains had disappeared, I felt HAPPY, my blood pressure and blood sugar were normal, and Energy!? – Oh my gosh the ENERGY! And I felt so, amazingly WELL… the best I'd felt in my entire life. To be completely honest, I didn't even know that it was possible and dare I say, 'normal' to feel this well and at the end of my 4th round a real life miracle occurred. I fell pregnant with the 3rd baby we were told we could never have without IVF. In May of 2014 our little angel Audrey arrived.
Audrey is a whole other story unto herself, but when she was just 3 months old Cyndi offered me a job as the protocol and weight loss coach. Of course I gladly accepted – I was SO excited to be able to help and encourage people along the same path, with a program that without a doubt changed my life! After I had stopped breastfeeding, I did another 3 rounds at various points; each one was different and in each one I learnt more and more about myself and what makes my body tick.
To say that The Fat Loss Protocol has changed my life is a complete and utter understatement.
I was at such a crossroads in my life when I committed to the protocol. Weight aside, I truly believe had I not chosen to give it a go, I wouldn't have learnt the lessons I have learnt and I would not know what it feels like to be amazingly, abundantly WELL.
Coaching everyone through their own journey still excites me just as much as it did on my first day. I will never tire of the amazing possibilities The Fat Loss Protocol brings. With each person who changes their life for the better, I still find myself happy in tears and feeling so incredibly proud of what THEY have achieved by following the plan Cyndi has laid out for them. To be, in some small way, involved in such a life-altering program is both and honour and a privilege. This protocol really does change lives, all you have to do is believe and give it your all.
Yours in Health and Happiness,
Mel Kent
Changing Habits Protocols Coach