A DF, EF and NF beautiful Anzac biscuit which can be made and cooked in under 20 minutes.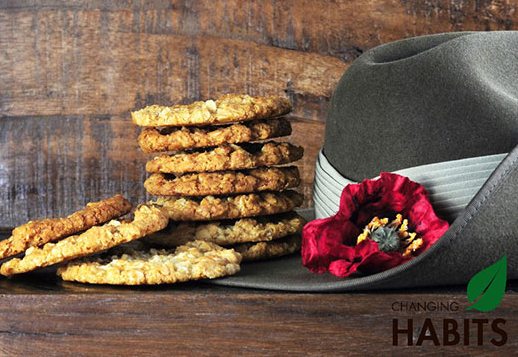 Ingredients
Directions
1
Preheat oven to 170C. Line 2 baking trays with baking paper.
2
Mix together flour, sugar, oats, coconut, salt and ground ginger.
3
In a small bowl add 2 Tbsp of hot water and baking soda and combine.
4
Pour baking soda mix and coconut oil into the dry mix and combine.
5
If the mixture is a little dry add ½ Tbsp increments of hot water at a time until the mixture can be moulded easily into balls to be pressed easily into biscuit shapes without being too crumbly.
6
Place biscuit shapes onto the baking tray and place in the oven for 12 Minutes to 15 Minutes (or until golden brown).
7
Remove from the oven and allow to cool. Eat warm for a softer yet crunchy texture or allow to cool completely for a crunchy anzac biscuit.