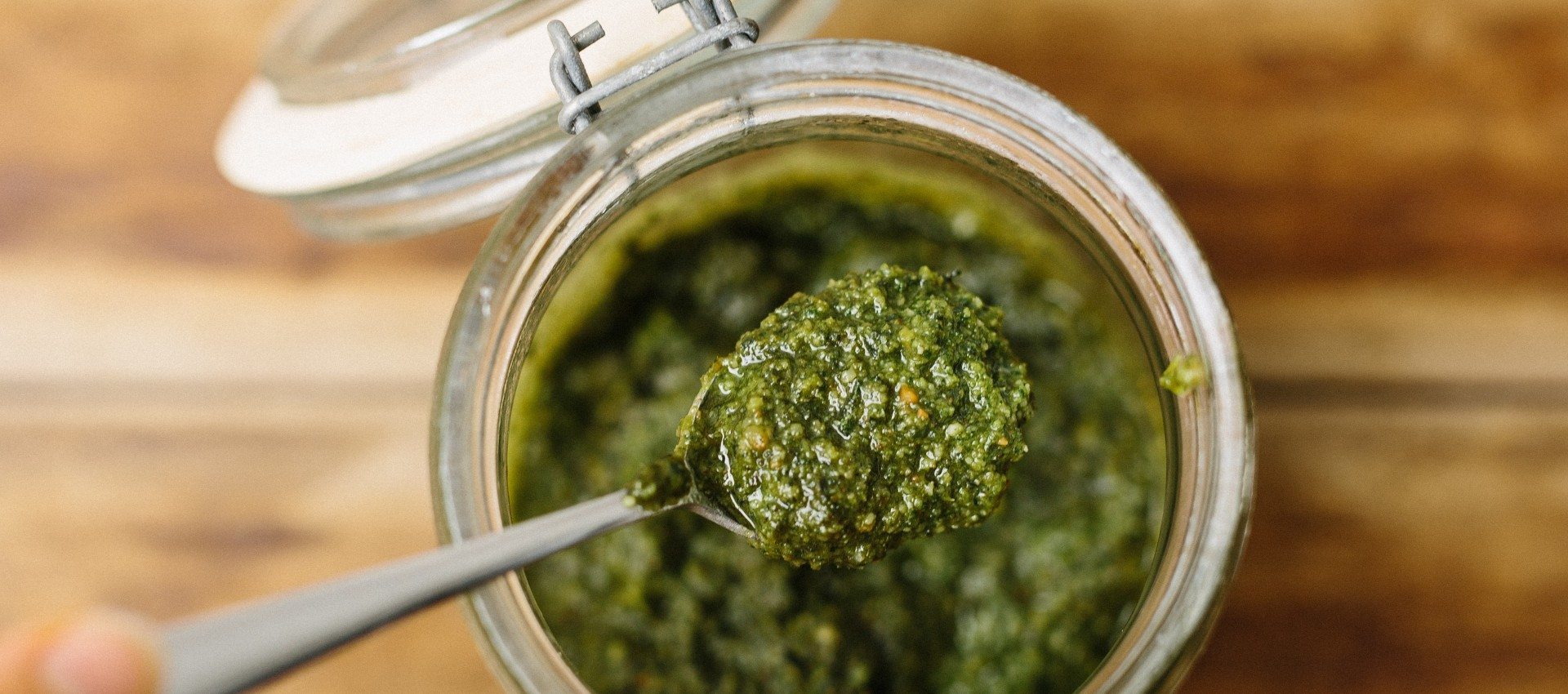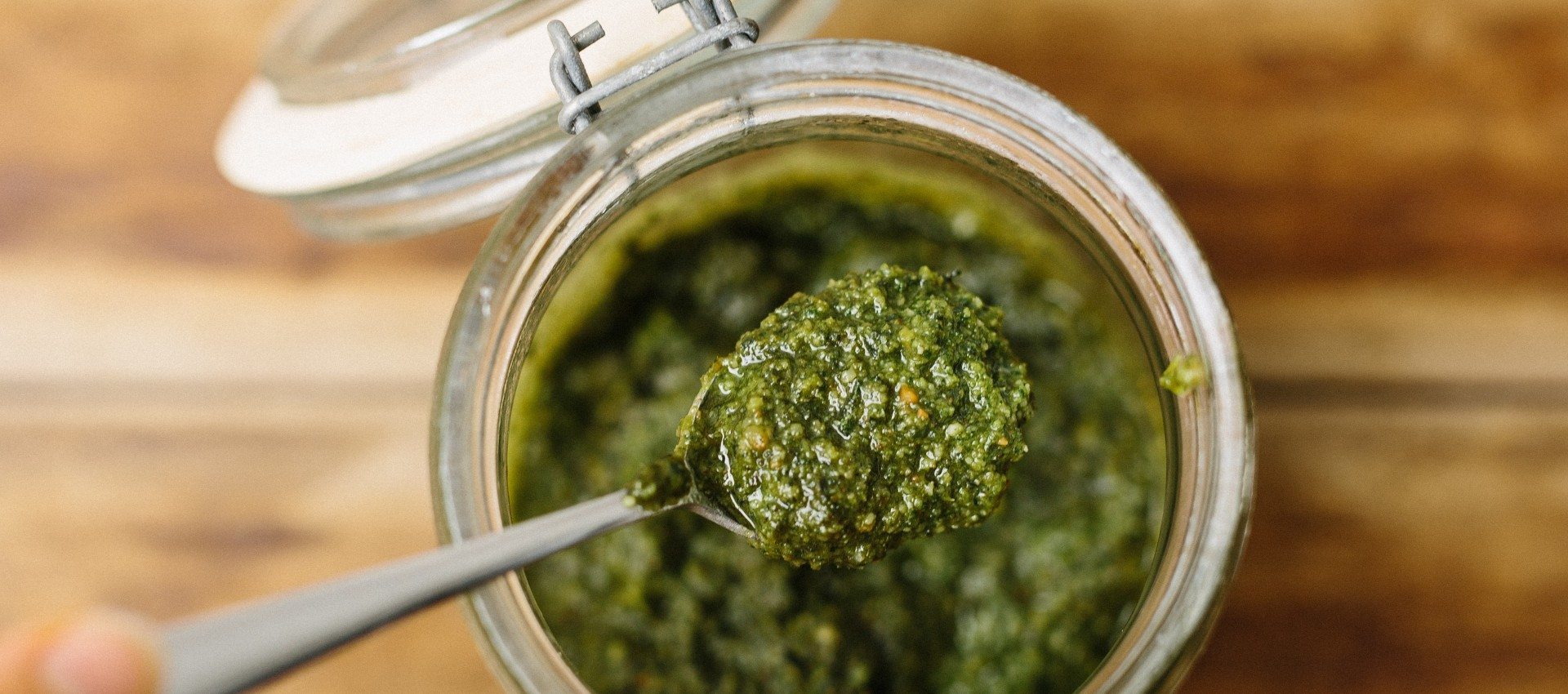 Basil Pepita Pesto
February 22, 2016
Basil Pepita Pesto
0
0
5
0
A great and delicious way to get added greens into your diet!
Prep: 5 mins
Cook: 5 mins

5 mins

5 mins

10 mins
Directions
1Add the basil to a quality food processor or thermomix bowl and blitz until broken down.
2Add the seeds and garlic and do the same as above.
3Add all other ingredients and blitz until desired, you can leave it slightly chunky or blitz until smoother and creamier.
4Spoon into a glass jar and store in the fridge.
5Suggested Serving: have with veggies sticks, with salad, fried or boiled eggs, omelette or frittata, with roasted meats or veggies, fish or seafood, through gnocchi, pasta or noodles (Zucchini noodles) or stir fry's.
Lasts in the fridge for up to 30 days when stored in a clean, quality glass jar which seals well.
0 Reviews