This is a great recipe for gut healing as it is filled with nourishing bone broth, herbs and spices! Enjoy it with roast vegetables or cauliflower rice for a delicious winter warmer.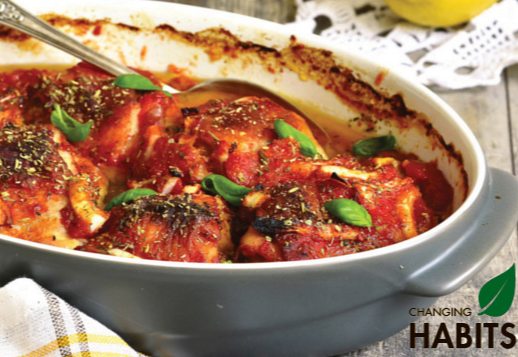 Ingredients
1.5 kg free-range organic chicken drumsticks
1
tsp
coriander seeds, ground
1
tsp
tumeric powder (or fresh tumeric grated)
3
cups
homemade chicken broth
1/2 cup fresh coriander, plucked & chopped
Salt and pepper to season
Directions
1
Heat ghee in a large frypan over medium-high heat, add chicken pieces and rotate until all of the skin in browned.
2
In a separate large saucepan, heat ghee over medium heat. Add garlic, ginger and onion and heat until translucent. Add all spices and stir until fragrant. Increase the heat to high, add the broth and tomatoes and bring to boil. Reduce to simmer and add the chicken pieces to the pot. Cook on medium-low heat for 25 Minutes to 30 Minutes minutes.
3
Remove chicken from the pan and bring the remaining liquid to the boil until the liquid begins to thicken. Stir dates and coriander through and pour over the chicken.