Exactly what the photo says; the breakfast bowl your body is craving...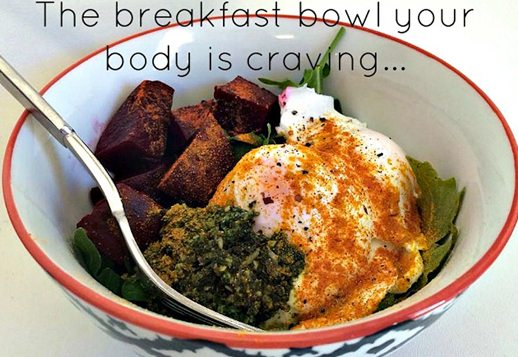 Ingredients
2 organic, free range eggs
Water and a dash of organic, unfiltered apple cider vinegar
1 few cubes of homemade pickled beetroot
1 tbsp homemade walnut and inca inchi oil pesto
1 cup of rocket (or more!)
Directions
1
In a pot or pan, fill it up with water until there will be enough room for eggs to be just under the water (don't add eggs yet).
2
Heat up water until it starts to bubble. If it starts to boil, simply turn it down until it is not boiling. Add a dash of apple cider vinegar (about a tbsp) to the water.
3
Add the eggs gently and cook until they are your desired firmness. The more raw, the more nutrients the egg yolk will hold.
4
Lay down your bed of rocket, place your eggs on top, then the remaining ingredients. escort girls
5
Sit down, relax, and enjoy every mouthful and know that it is bringing you a world of health!