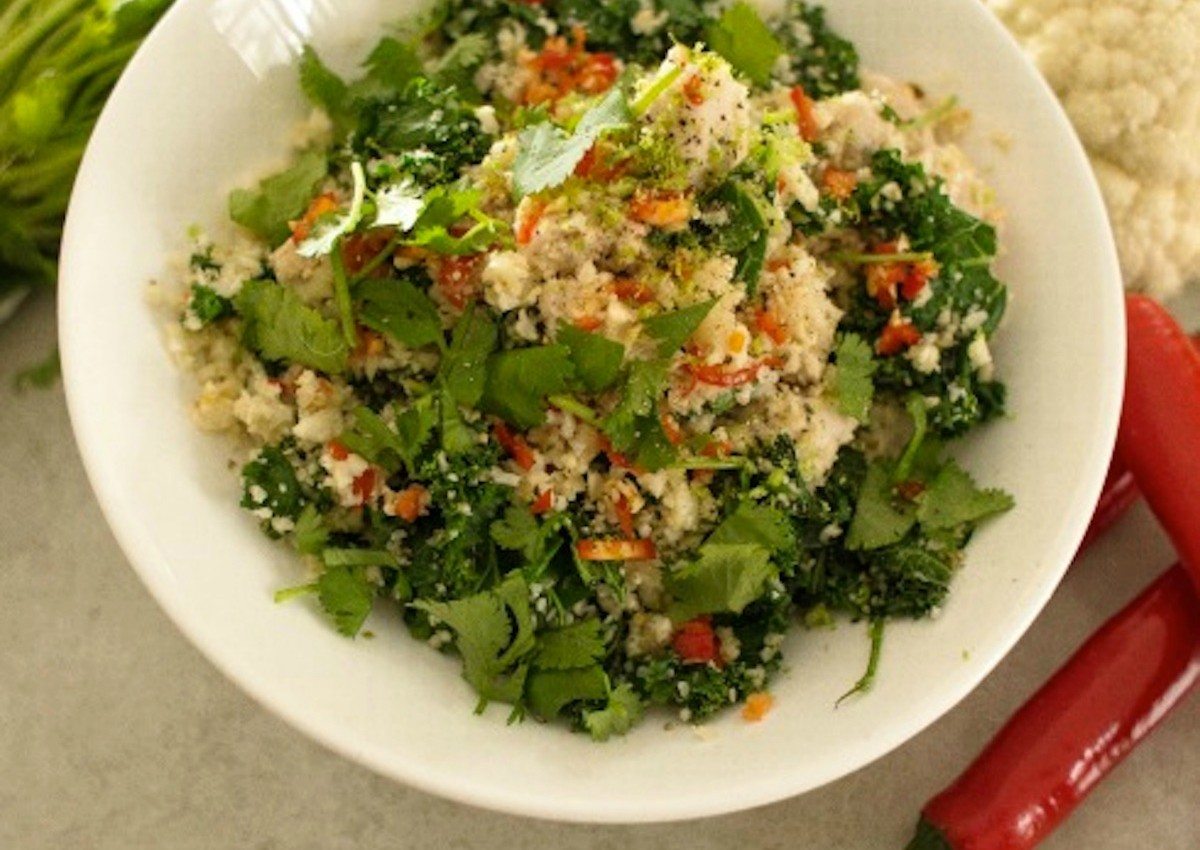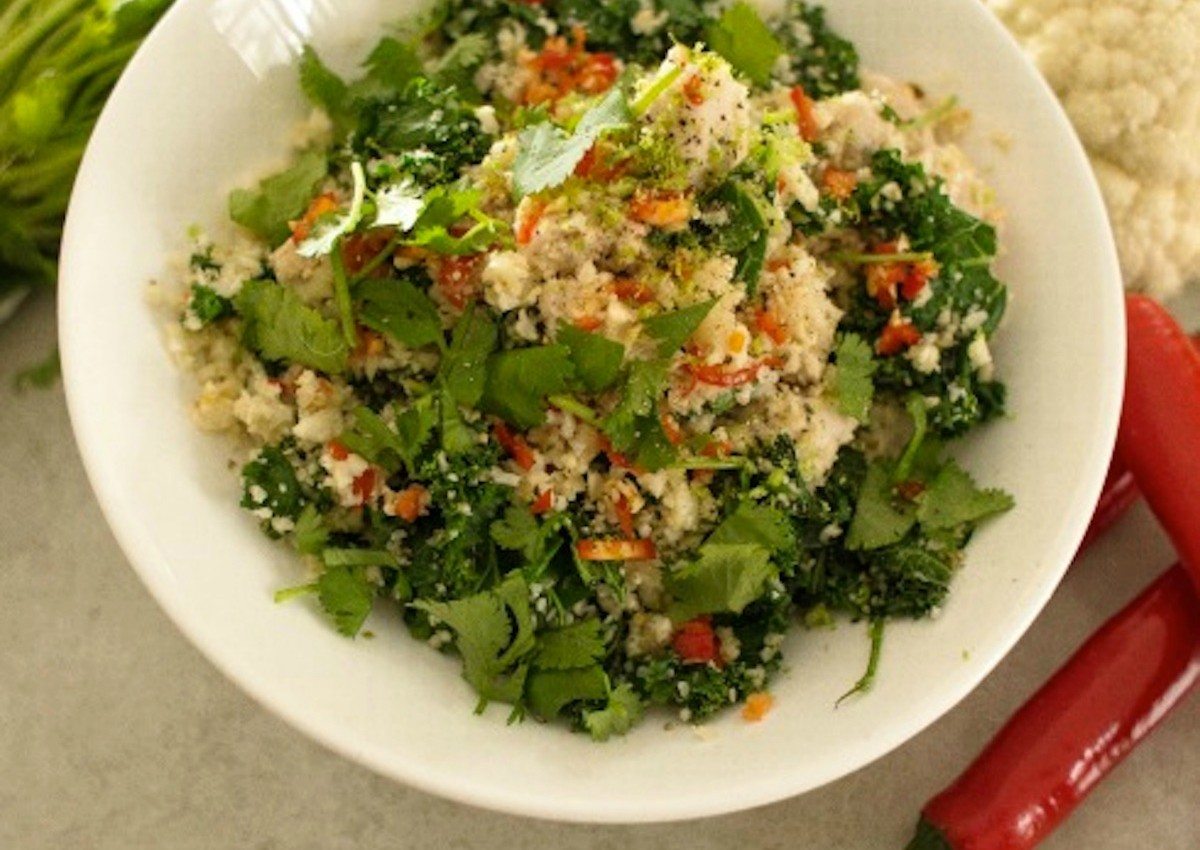 Cauliflower Rice with Chilli and Lime Chicken
November 8, 2015
Cauliflower Rice with Chilli and Lime Chicken
0
0
5
0
Cauliflower Rice is a super quick, tasty, nutritious, grain-free, alternative to white rice and perfect for those following either Changing Habits Hunter Gatherer or HCG Protocol. You can use this Cauliflower rice to make Fried Rice, added to soups, curries and salads. Your flavours can be as creative as you like, add chopped fresh herbs or kale, spices, onion and garlic, lemon or lime juice, chilli, other grated vegetables such as zucchini or carrot.
Directions
1Add the cauliflower to a processor and pulse until the texture resembles rice.
2Heat a large frying pan and add the ghee or coconut oil. Add the chicken and cook until golden. Once cooked through, remove the chicken and place in a bowl to rest.
3Add the cauliflower rice, kale, chilli, lime juice and zest to the frying pan and stir through all ingredients. Cook for 1 min.
4Add the chicken back to the cauliflower rice mixture and stir through. Do not overcook the cauliflower rice, you still want this to be firm but slightly cooked.
5Serve in bowls and sprinkle with fresh herbs, additional lime, seaweed salt and pepper to taste.
0 Reviews