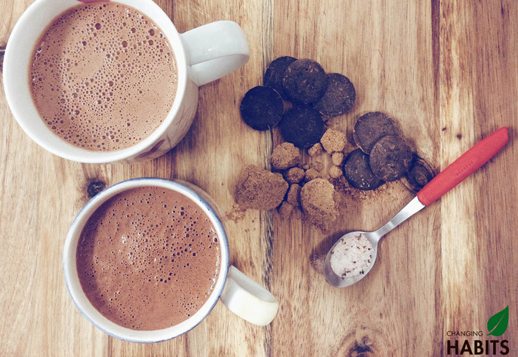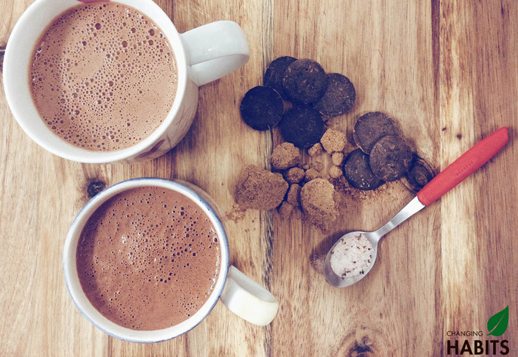 Changing Habits Hot Chocolate
Beverages & Smoothies, Desserts & Treats
November 7, 2015
Changing Habits Hot Chocolate
0
0
5
0
This is a beautiful, rich and creamy hot chocolate recipe made with Changing Habits ingredients.
Ingredients
Serves two
10 Changing Habits Cacao Melts
Pinch of Changing Habits Seaweed Salt
Changing Habits Rapadura Sugar or your chosen sweetener to taste
1 cup milk (coconut, nut or seed mylk)
Optional add ins: peppermint or orange essential oil, coffee, coconut oil, cinnamon, turmeric etc
Directions
Thermomix Method
1Add melts, milk and water to the Thermomix bowl on Speed 2 at 80 degrees C for 4 minutes.
2Add extra flavourings, sugar and salt.
3Blend on Speed 10 for 30 seconds to 1 minute.
4Pour into two mugs and enjoy!
Normal Method
1Add melts, water and milk to a small saucepan on low to medium heat until melts have dissolved through.
2Add sugar, salt and optional flavourings and stir to combine.
3If you have a small blender, pour the hot chocolate mixture in and blitz until frothy.
4Pour into two mugs and enjoy!
0 Reviews