I love the combination of orange and chocolate. This is a beautiful dessert for a special occasion.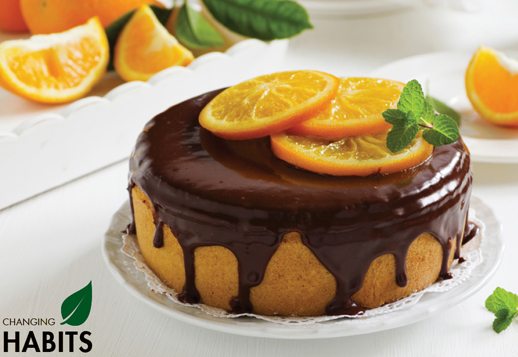 Ingredients
GF, DF, GrF
¼
cup
Coconut oil, butter or ghee
A mixture of melted coconut cream, cacao melts and honey to taste.
Sliced oranges for garnishing
Directions
1
Wash the oranges and boil them whole for 1 ½ hours, or until soft.
2
Preheat the oven to 180C. Grease and line a cake tin.
3
Place whole oranges (peel and all) in a thermomix or food processor and blend until smooth.
4
Process in eggs, coconut oil or butter, sugar or honey, almond flour, salt and baking soda until combined.
5
Pour batter into the cake tin and bake for 45 Minutes to 50 Minutes, until golden brown and cooked through. Do not overcook as you want this to be moist.
6
Once ready, remove from the oven and allow to cool in the tin.
7
Meanwhile, make the ganache. Once it is ready spread over the cooled cake and top with sliced oranges. Place in the fridge to set.
8
Slice, serve and enjoy! You can serve with whipped cream, yoghurt, kefir, fruit or plain.