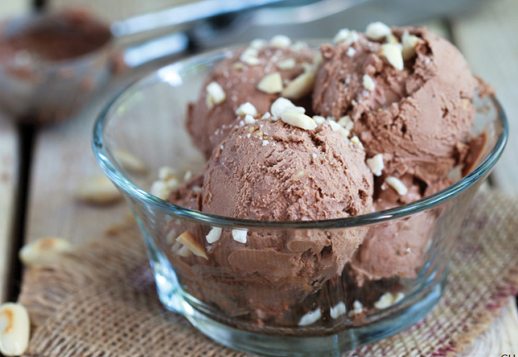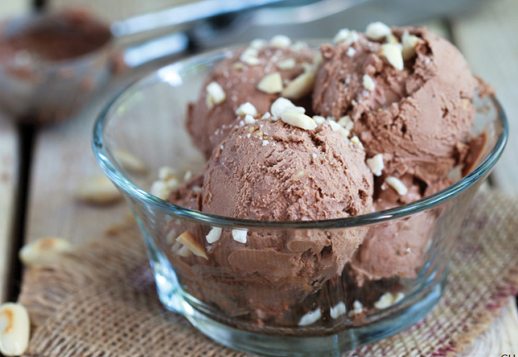 Chocolate Peanut Butter Ripple Ice-Cream
November 6, 2015
Chocolate Peanut Butter Ripple Ice-Cream
0
0
5
0
So delicious, you won't want to share!
Directions
1In a saucepan simmer the milk, cream, peanut butter, cacao melts and sugar or honey over a medium heat, stirring until smooth.
2Stir in the vanilla and salt and cool to room temp.
3Freeze the mixture in an ice-cream maker according to the manufacturer's instructions. (If you have a thermomix, pour the mixture into a container until it is almost frozen, then cut into blocks and place in the thermomix bowl and blitz on high (Speed 7-9) for a few minutes until it resembles a smooth ice-cream).
4If you would like to add swirls to the mixture, pour half into a container and add extra peanut butter (+ melted cacao melts if you want) on top, then with a spatula, swirl it through the mixture to create a swirled pattern. Pour the rest of the icecream on top carefully and repeat the swirling process again with additional peanut butter and melted cacao melts.
5Place in the freezer until set.
6Serve with a few roasted, chopped peanuts and enjoy!!
0 Reviews