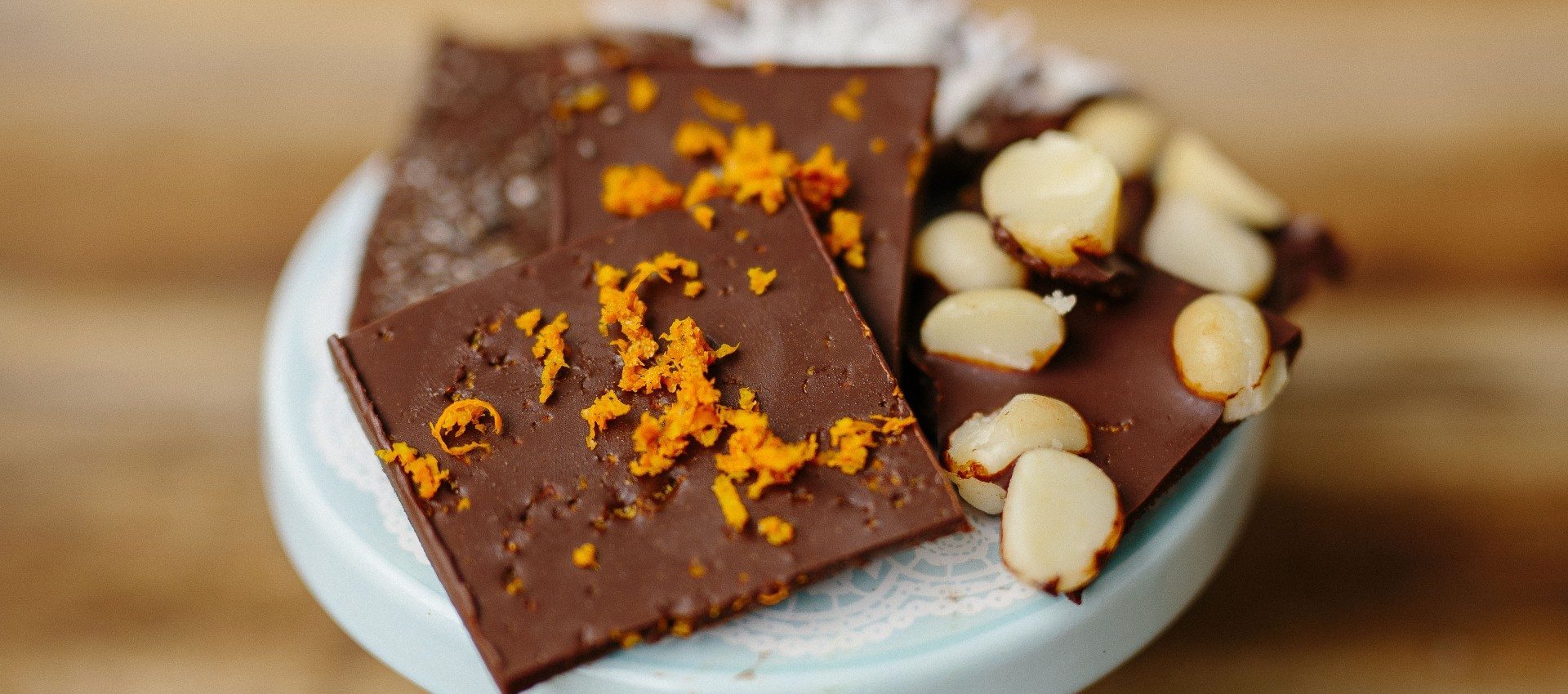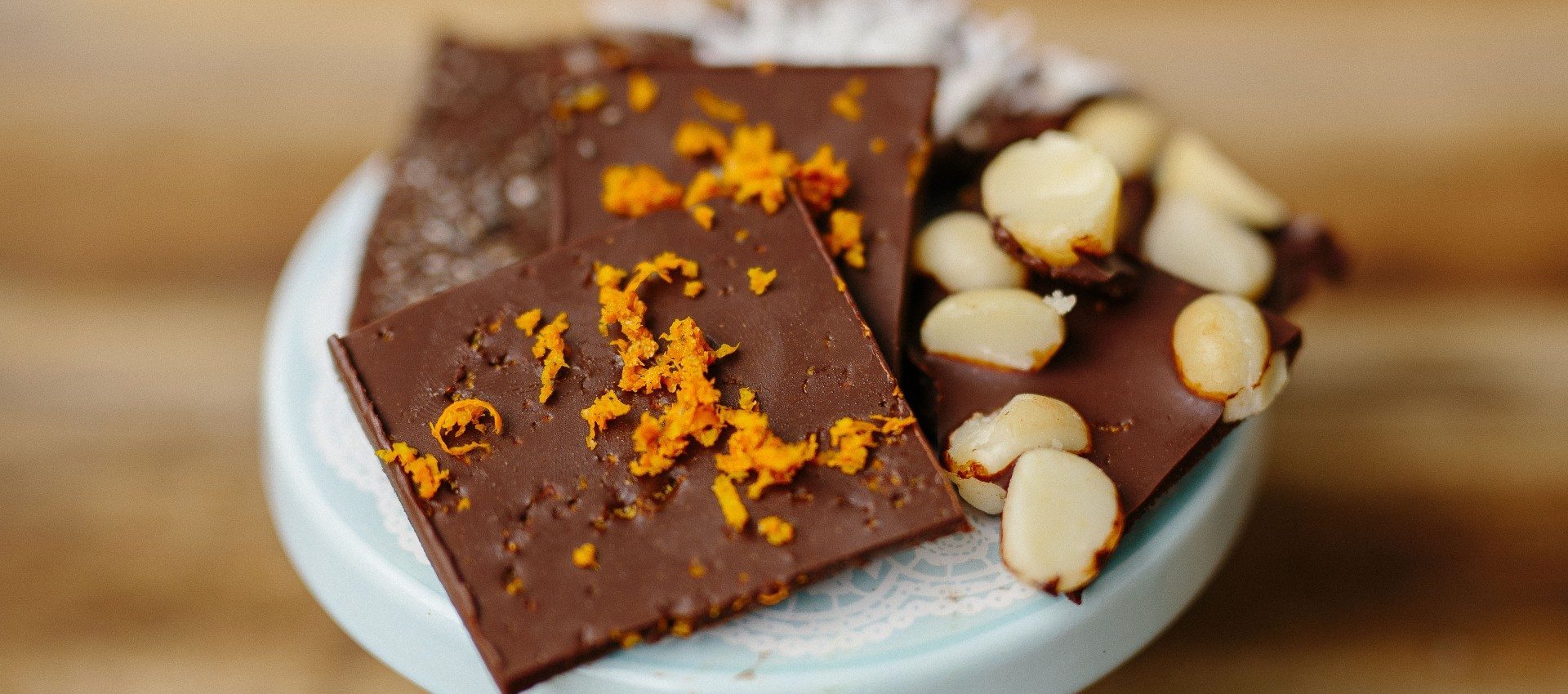 Chocolate Bark
February 22, 2016
A delicious, healthy chocolate that you can make to indulge yourself, or your family and friends!
Cook: 20 mins

20 mins

20 mins
Ingredients
GF, GrF, EF, DF, V, Paleo and Raw. Can be NF
2 cups Changing Habits Cacao Melts
2 tbsp Changing Habits Coconut Oil
Pinch of Changing Habits Seaweed Salt
Raw honey or Changing Habits Rapadura Sugar to taste
Optional: (to sprinkle on top): a handful of dried fruit or Changing Habits Dates chopped, almonds, walnuts or macadamias, shredded coconut, Changing Habits Chia Seeds, Changing Habits Ceylon Cinnamon, orange zest etc
Directions
1Place cacao melts and coconut oil in a double boiler over medium heat and stir until melted
2Remove from heat and add salt and sweetener of choice. Mix together until combined and smooth.
3Spread mixture approximately 1.5cm thick in a baking dish lined with baking paper
4Sprinkle your chosen ingredients over the top, making sure they are stuck to the chocolate
5Place in the fridge and allow it to set
6Once set, break chocolate into pieces and enjoy!
0 Reviews