Get the kids in the kitchen to help you bake these simple, one-bowl, yet truly delicious cookies! Another great gift idea - bake it, don't buy it!
This recipe is available in the Changing Habits 2020 Recipe Book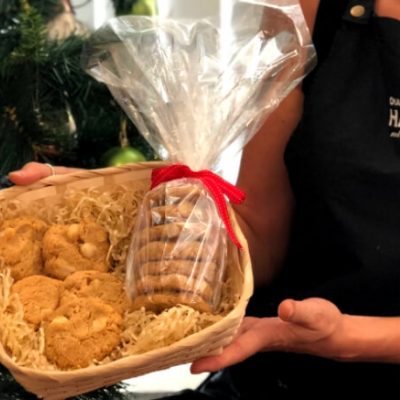 Directions
1
Preheat oven to 170 degrees Celsius.
2
Add all ingredients to a bowl and mix well with fingers.
3
Line a baking tray with baking paper and use a spoon to spoon the mixture onto the tray, pressing into cookie shapes with wet fingers.
4
Bake for 25-30 minutes or until lightly golden.
5
Remove from the oven and transfer onto a wire rack to cool.