A quick, simple and nutritious meal to make that all the family will enjoy!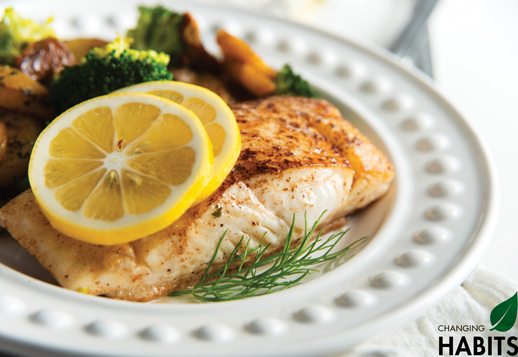 Ingredients
4
Fresh white fish or salmon fillets, skin on
Directions
1
In a small bowl, combine all spices, salt and pepper. Rub the mixture evenly on the tops of the white fish or salmon fillets, gently pressing mixture into the flesh.
2
Heat a grill pan on medium-high heat and lightly coat with a little coconut oil or other fat of choice (you won't need much if using salmon because it is already an oily fish).
3
Place the fish on the pan and cook for approximately 2 minutes. Flip the fish over carefully until it is 3/4 cooked throughout, approximately another 3-4 minutes (maybe less depending on the size). Turn off the heat and allow the fish to rest for a few minutes.