A delicious light meal, perfect as we move into the warmer months of the year. Great the next day for lunches too (if there is any left over!)
This recipe is available in the Changing Habits 2020 Recipe Book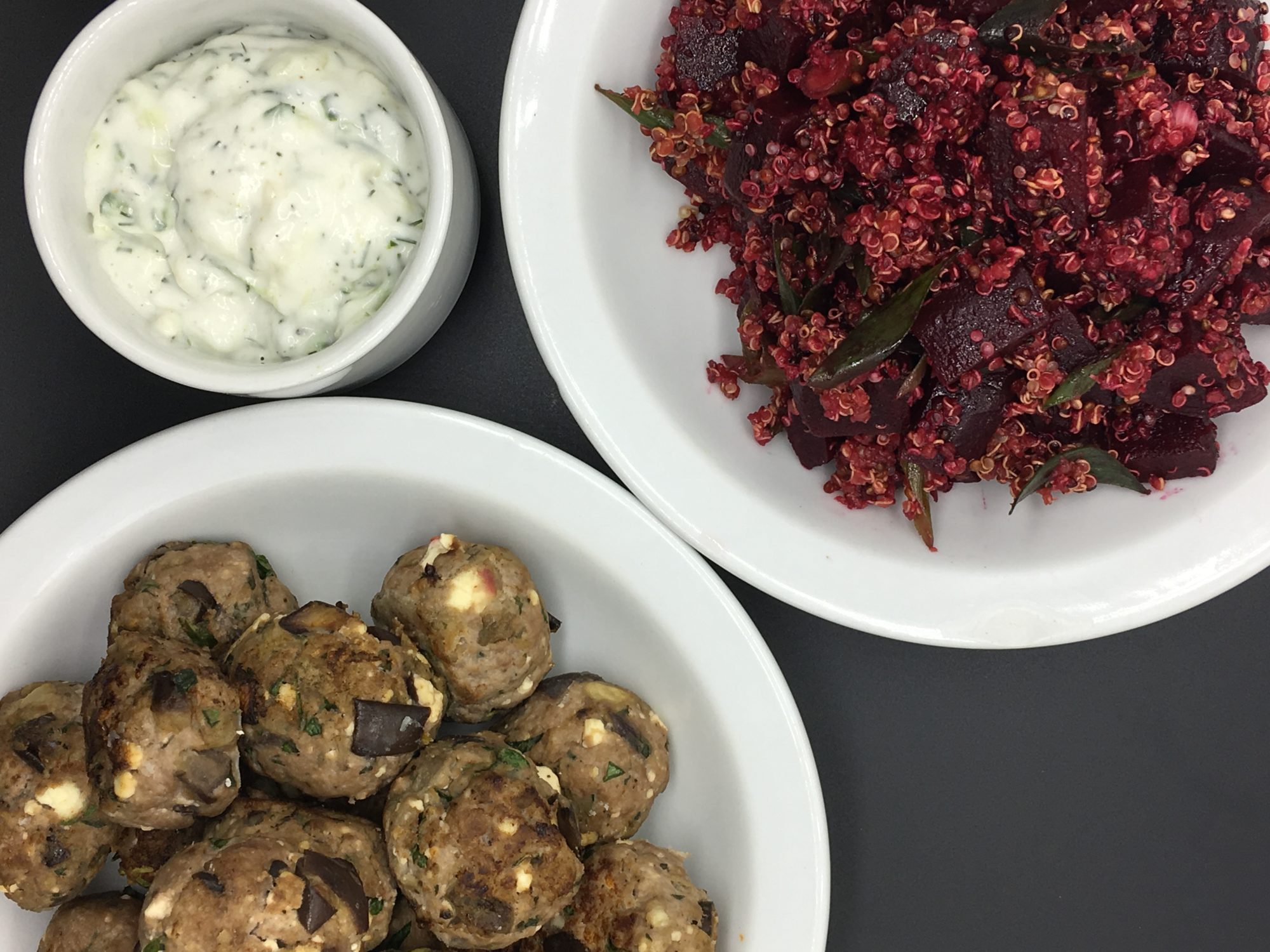 Prep Time45 mins
Cook Time1 hr
Total Time1 hr 45 mins
Ingredients
Meatballs
2
cups
eggplant, finely chopped
0.3 cup flat leaf parsley, chopped
Rind and juice of 1 lemon
Beetroot and quinoa salad
2
tbsp
apple cider vinegar
Tzatziki
0.5 cucumber finely, grated
Directions
Beetroot and quinoa salad
1
Place the beetroot into a pot filled with water on a high heat until the water boils. Once boiled, reduce the heat to medium and simmer for 40 minutes. You will know when the beetroot has cooked as you will be able to slice a knife through easily. Set aside to cool.
2
Once the beetroot has cooled, cut into cubes and place in a bowl with the quinoa and other salad ingredients and mix well. Set aside.
Meatballs
3
Preheat oven to 180 degrees Celsius.
4
Season and roast eggplant for 30 minutes. Set aside to cool, leaving the oven on.
5
Once the eggplant has cooled, transfer into a bowl with all other meatball ingredients and mix well.
6
Roll the mixture into small balls and fry on each side for 3 minutes and transfer onto a baking tray. Cook in batches and once done, place in the oven for a further 10-15 minutes until cooked through.
Tzatziki
7
Combine all tzatziki ingredients into a bowl and combine well.
8
Serve with a few wedges of lemon.