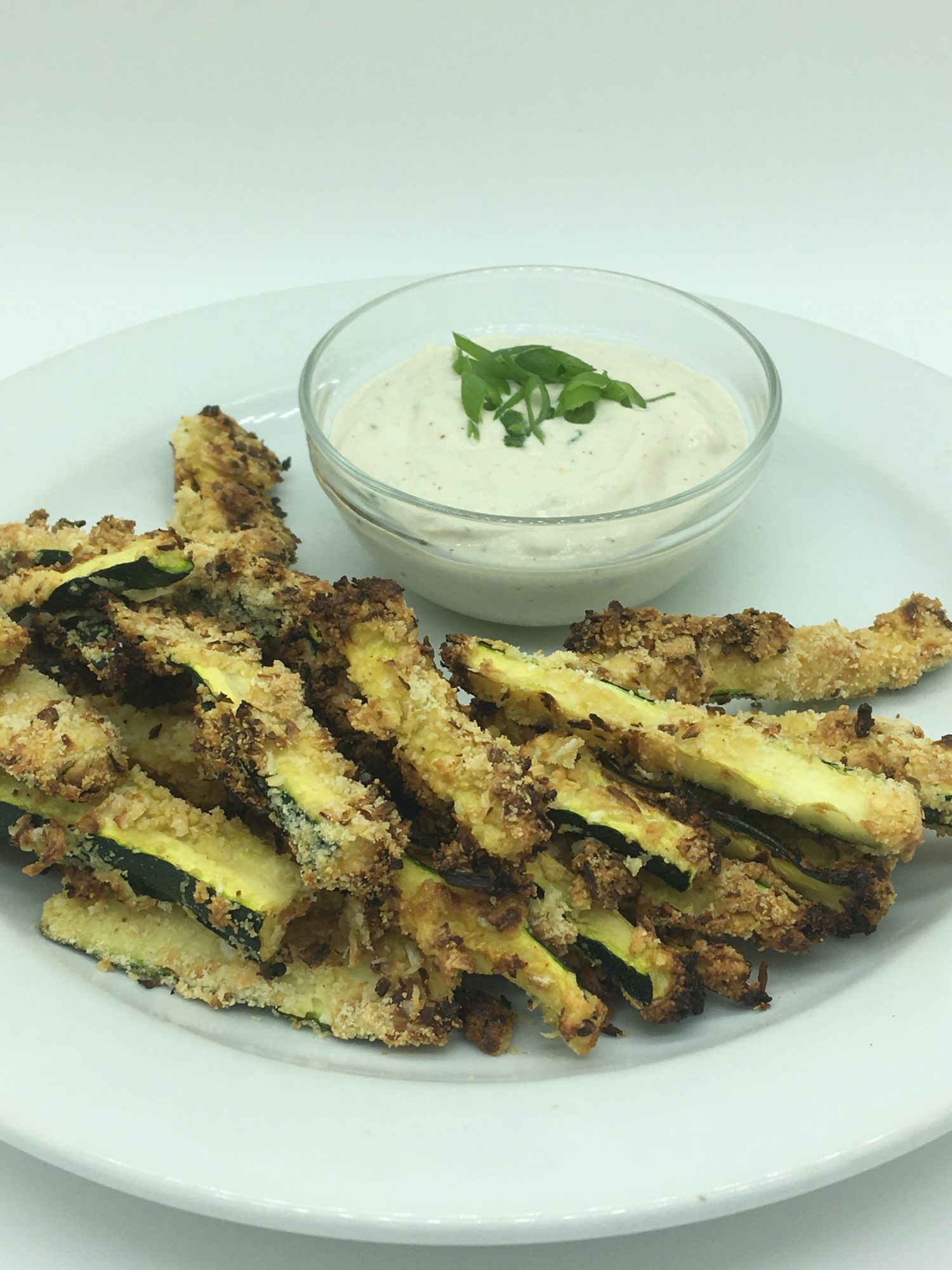 Prep Time30 mins
Cook Time30 mins
Total Time1 hr
Ingredients
Zucchini Chips
3
tbsp
dried onion flakes
Dipping Sauce
0.3 cup cashews (pre-soaked and drained)
Directions
Zucchini Chips
1
Preheat oven to 200 degrees celsius.
2
Slice the zucchini into chip shapes and pat dry with paper towel to remove any moisture.
3
Season the zucchini with the garlic powder, paprika and salt and pepper.
4
In one bowl, whisk the egg and almond milk and set aside.
5
In another bowl mix the dried onion flakes and almond meal.
6
Working in batches, coat the chips in the egg mix and then in the almond meal mix to coat each one well.
7
Place the chips onto a tray lined with baking paper and bake for 25 minutes or until golden brown and crisp.
Dipping Sauce
8
Combine all dipping sauce ingredients (apart from the chives) into a food processor and blitz until smooth. Add more almond milk if needed.
9
Mix through the diced chives and transfer into a bowl. Serve with the chips.