Every Sunday I try to put on a big roast. We usually have left overs for our lunch meals. Sometimes I have too much left over and its time to either give it to the dog or use it up immediately.
Here is my simple way of using up cold cuts from days previous.
This is out of my Changing Habits Changing Lives Cook Book.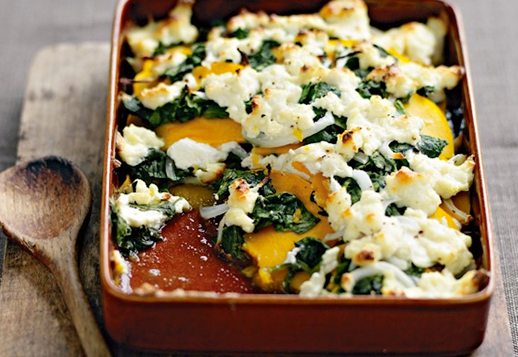 Ingredients
1 Tbsp organic arrowroot flour
1 cup of tomato relish - homemade
500g cold cooked organic meat (lamb, chicken or beef) thinly sliced
250g thinly sliced raw pumpkin
250g thinly sliced raw sweet potato
1 cup bone broth or stock
Directions
1
In a large mixing bowl mix thoroughly arrowroot powder/flour, curry powder, salt, pepper and tomato relish. You may need to whisk it together to remove any lumps from the flour.
2
Add the meat, broth and spinach to the bowl and coat with the mix well.
3
In a large baking dish with a lid, layer the sliced, pumpkin, sweet potato and onion with the meat mixture evenly, and pour any left over broth over the top.
4
Place the lid on the dish and bake for 1 hr in a 180C oven.
5
Remove the lid and grill the top until golden and crispy.
6
Optional: Add some grated cheese, feta or parmesan on top to melt and crisp up.
7
Serve with a rocket salad and slightly steamed green beans.