Fresh, iodine-rich salad with a zing of ginger and chilli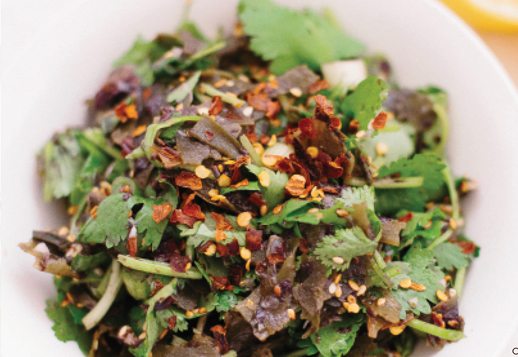 Ingredients
Ingredients
30
g
Dry mixed seaweed (dulse flakes, wakame, kombu, nori seaweeds)
1
tbsp
Apple cider vinegar
1/2 tsp Freshly grated ginger
1
tbsp
sesame seeds, toasted
Directions
1
Put the dry seaweed in a large bowl and cover it with filtered warm water. (The softer you like your seaweed, the longer you soak it).
2
To make the dressing, combine vinegar, sesame oil, tamari, Maleo or honey, salt and ginger in a small bowl and whisk to combine.
3
Drain the seaweed using your hands to drain out any excess water.
4
Return the seaweed to the bowl (now free of water) along with all of the other ingredients and mix to combine evenly. Find Top Online Casinos in Australia For Real Money at OnlineCasinos-Australia.com