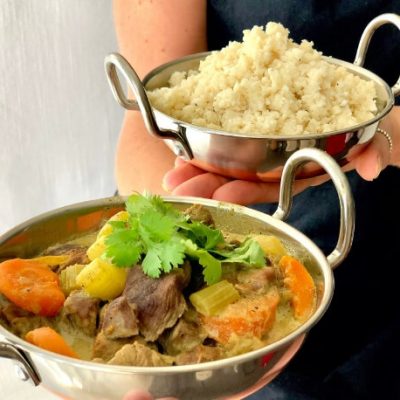 Ingredients
Curry
2 sticks of celery, chopped
3 cloves of garlic, chopped
Cauliflower Rice
Garnish
Directions
1
On a medium heat, lightly fry the lamb with the garlic and onion.
2
Transfer the meat into a slow cooker with all other curry ingredients and cook on high for 4 hours or low for 7-8 hours
3
Cut the cauliflower heads and remove all stalks and process on a medium speed in a food processor. Heat the cauliflower rice and salt and pepper on a fry pan on a medium heat and cook for 15-20 minutes, stirring continuously until most of the moisture has evaporated.
4
Serve with cauliflower rice, coriander and a squeeze of lime.