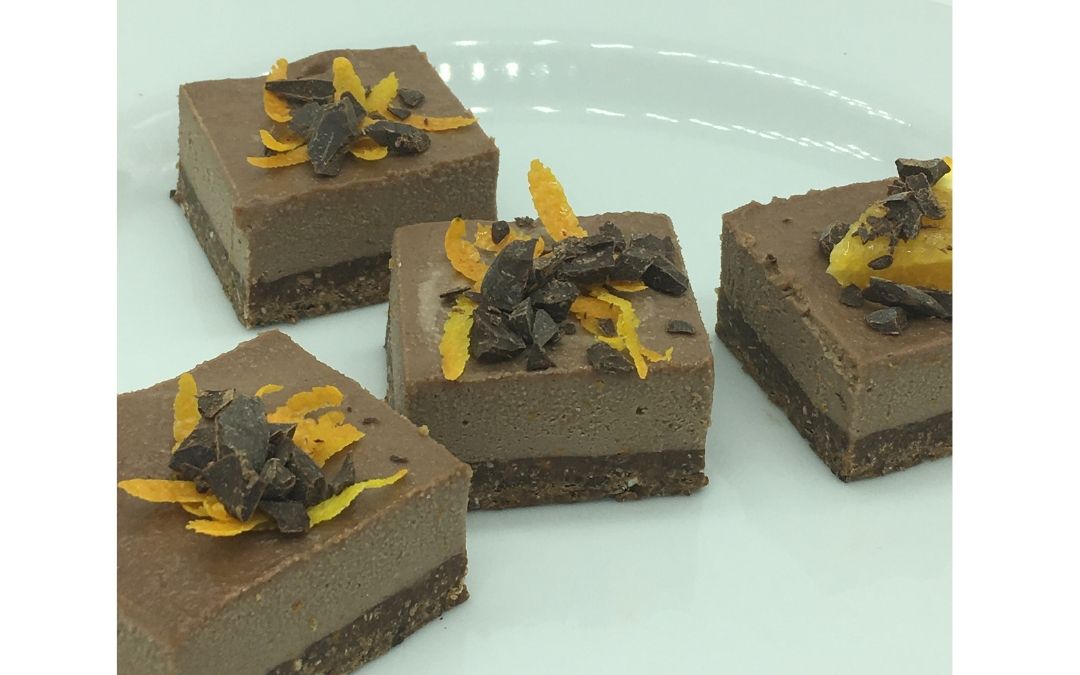 Ingredients
Base
Filling
1
cup
cashews (pre-soaked for 2+ hours)
1/2 cup fresh orange juice
4
tbsp
maple syrup (or honey)
Garnish
1 orange, sliced (optional)
Directions
Base
1
Preheat oven to 160 degrees celsius.
2
Spread the shredded coconut over a large piece of baking paper and roast for approximately 5-10 minutes. Keep an eye on it, as it can burn quite easily. Once roasted, set aside to cool.
3
Place the roasted coconut and other base ingredients into a food processor or Thermomix and blitz. The base doesn't need to be completely smooth, a rough texture is fine.
4
Transfer the mixture into a lined shallow tray and flatten down with the back of a spoon to form the base. Place in the freezer to set.
Filling
5
Pre soak the cashews overnight or for 2+ hours and drain.
6
Place all filling ingredients into a processor or Thermomix and blitz until smooth and creamy. If the mixture is too thick add a tiny bit more orange juice.
7
Remove the base from the freezer and spread the filling mixture on top. Place back in the freezer to set.
8
One set, slice into pieces and garnish with sliced orange and cacao. Store in the refrigerator.