A beautiful Asian inspired dish with plenty of flavour. The combination of ginger and chilli with the miso broth, greens and salmon make for a tasty and nutritious meal.
This recipe is available in the Changing Habits 2020 Recipe Book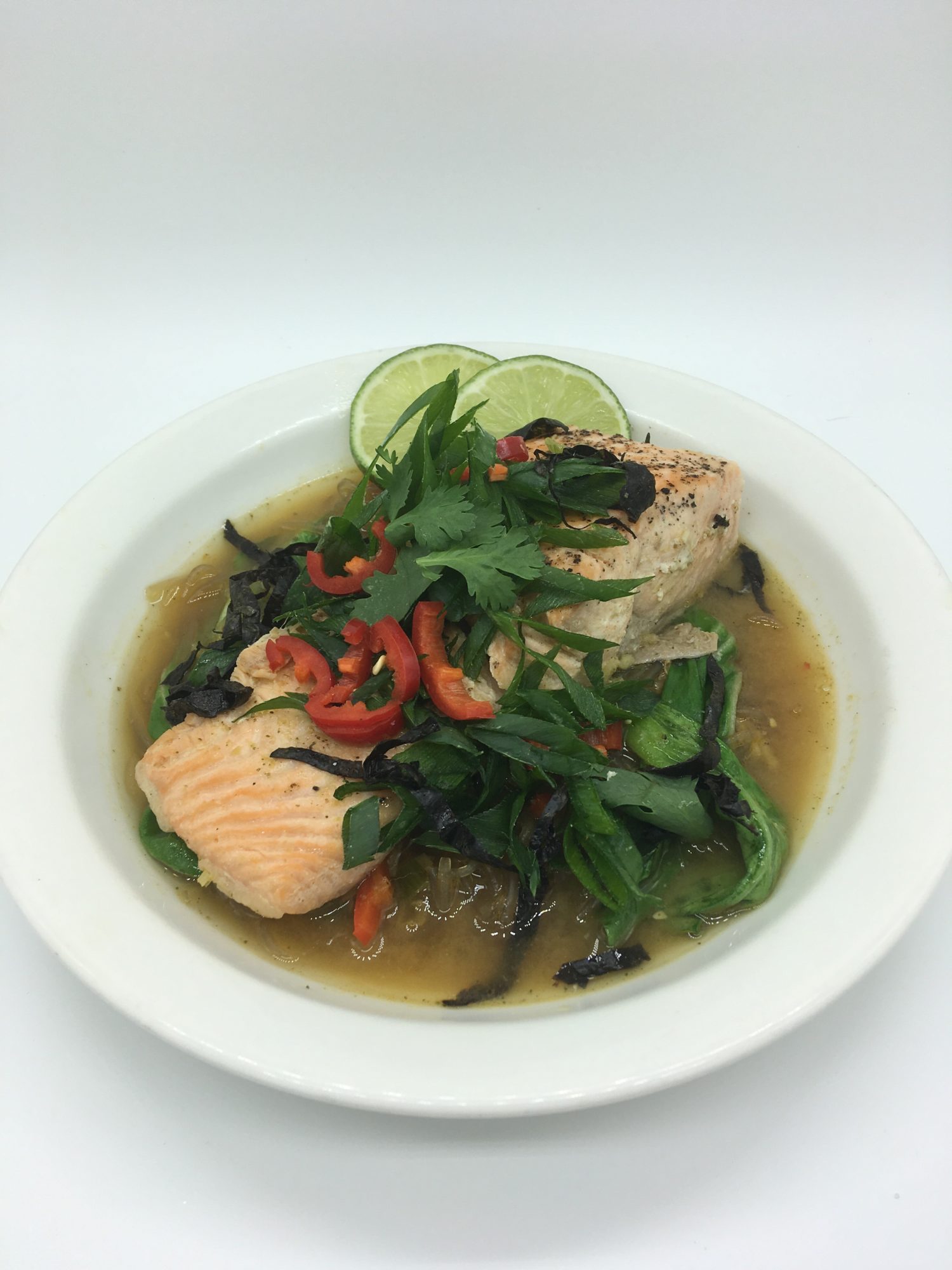 Prep Time15 mins
Cook Time25 mins
Total Time40 mins
Ingredients
2
salmon fillets, skinned
2
cloves garlic, chopped finely
1
thumb-sized piece of ginger, peeled and grated
1
red chilli, de-seeded and chopped (save a little bit for the garnish)
1
stalk lemongrass, finely chopped
2
bunches bok choy or pak choi
200
g
kelp noodles (or your choice of noodles)
Small handful baby spinach
Garnish
Directions
1
Heat a fry pan on medium-high heat. Add the coconut oil and fry the salmon for two minutes on each side. Set salmon aside and turn the heat down to medium.
2
Use the same fry pan to fry the shallots, ginger, garlic and chilli in the miso paste for 2 minutes. Then add the lemongrass and fry for a further minute.
3
Pour the stock into the pan, bring to a boil and then reduce the heat to medium-low. Simmer for 10 minutes to let the flavours infuse.
4
Transfer the salmon fillets to the liquid and poach for 5 minutes on both sides.
5
Add the spinach, bok choy and noodles for the last couple of minutes before serving with garnish.