This is definitely a crowd pleaser...perfect for parties for all ages and occasions!
This recipe will be available in the Changing Habits 2020 Recipe Book coming soon.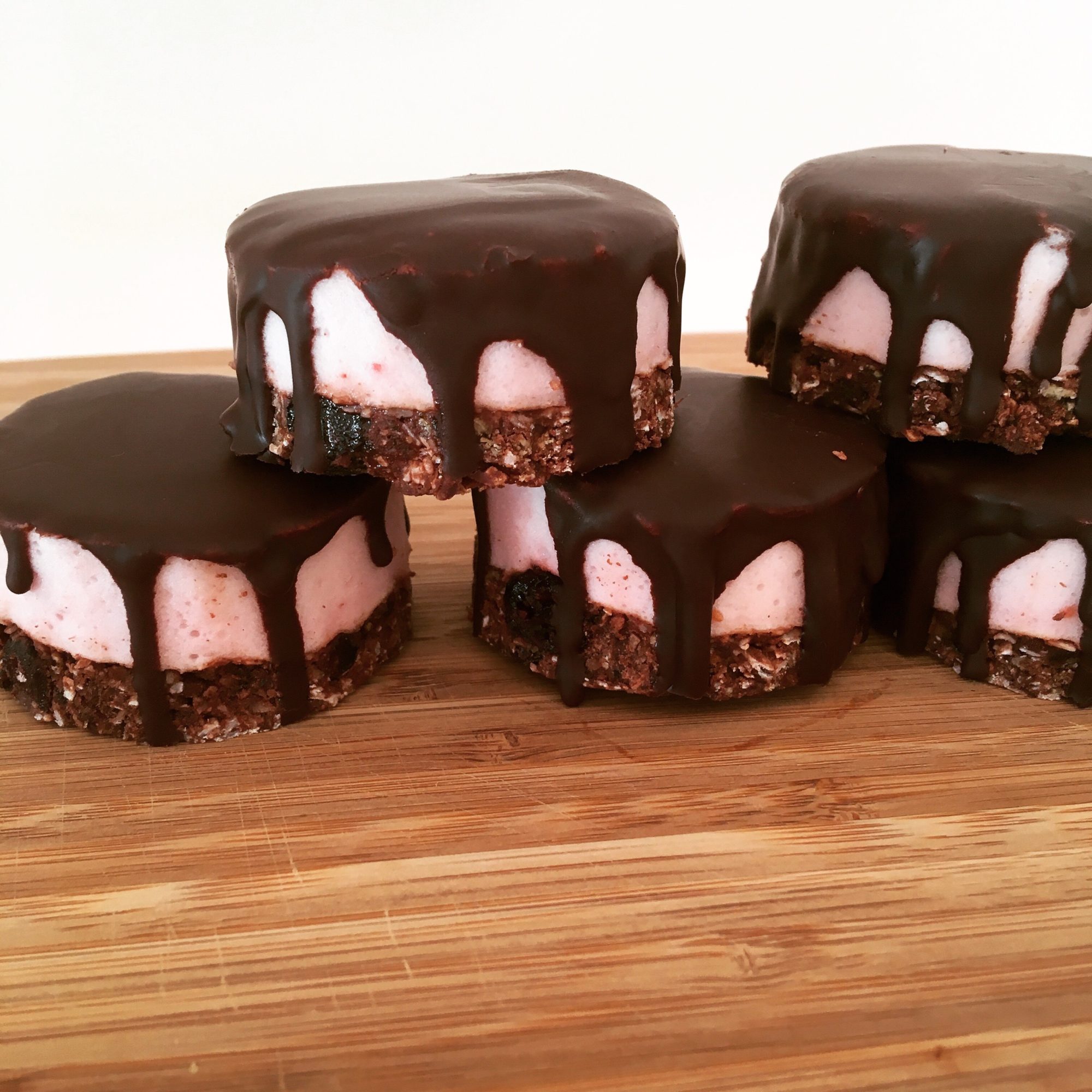 Ingredients
Base
Marshmallow
0.25 cup raspberries (fresh or frozen)
Cacao Top
Directions
Base
1
Combine all base ingredients in a food processor or Thermomix and blitz well.
2
Transfer mixture into a lined tray and press down evenly with the back of a spoon to form the base and place in the freezer to set.
Marshmallow
3
Pour half of the water into a pot on a medium heat and add the raspberries and honey and stir well to combine.
4
Add 4 tablespoons of gelatin to the rest of the water and set aside to bloom for 5-10 minutes.
5
Remove the liquid from the heat before it boils and add the gelatin mix and stir well to combine. Set aside to cool slightly.
6
Once the mixture has cooled, pour into a food processor or Thermomix and blitz until light and fluffy – this may take a couple of minutes.
7
Remove the base from the freezer and pour the marshmallow mixture on top and place in the refrigerator to set. This should take approximately 45 minutes.
Cacao Top
8
On a medium heat, add the coconut oil and honey into a pan and combine.
9
Turn the heat down to low and add the cacao melts and stir continuously until smooth.
10
Remove the base and marshmallow mix from the refrigerator and use a desert ring to cut into circles.
11
Place the circles on a wire rack with baking paper underneath. Spoon the cacao mix onto the slices and place in the refrigerator to set.