Colour and flavour abound in this dish! Prawn and mango is always a winning combination and the avocado salsa is the perfect complement. A fabulous speedy summer salad.
This recipe is available in the Changing Habits 2020 Recipe Book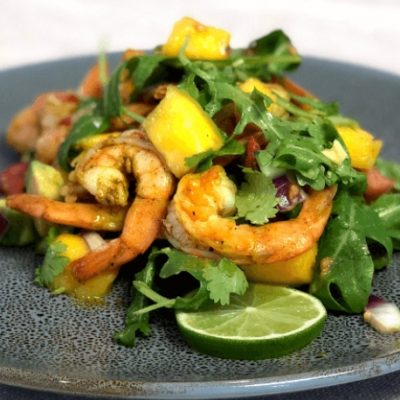 Ingredients
For the salsa
1 large handful of rocket
1 small handful of coriander
Directions
1
Add prawns to mixing bowl and stir through curry powder, salt and pepper and lime juice and let sit for a while.
2
Chop all salsa ingredients and combine in a salad bowl.
3
Heat fry pan over medium heat and add coconut oil (or butter) and fry the prawns lightly on both sides.
4
Serve the salad and prawns on a large platter or 2 plates.
5
Squeeze fresh lime juice over at the end as a light dressing.