We understand that it can be a real challenge to get kids to eat nutritious, real food, and that's before you start consuming fermented food. Below are a few simple tips to start to introduce these foods into your diet, so they can benefit from the probiotic bacteria.
Tips to encourage children to consume more fermented foods;
ALWAYS add fermented foods to their plate of food. They may not eat them to begin with, although be persistent. Continue to add them to every meal, as they will soon realise that they are actually delicious.
Include fermented foods as part of your family's normal diet.
Ferment their favorite foods such as jelly, chocolate, smoothies
Let them know the benefits of consuming fermented foods, as it will help them feel happier, more energised, and sleep better.
10 Foods That Your Kids Will Love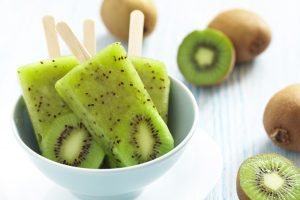 When you get creative, fermented foods are delicious and I'm sure your kids will love the recipes above.
How have you incorporated fermented foods into your loved one's diet? What success have you had?
Happy Changing Habits
Sheridan Williamson
Nutritionist and GAPS practitioner